The internet is full of removal service ads and offers one more irresistible than the next, problem is that finding the right service in the sea of offers can be somewhat of a problem. This doesn't mean you have to carry out the relocation on your own, not at all, as we can point you in the right direction – toward us!
We are a professional moving company with many years of experience under our belt. We handle anything from single item relocations to fully comprehensive property removals. No matter how basic or elaborate your removal we will handle it properly. Some of the more popular removal services we have in store include:
Domestic removals and office removals;
Comprehensive business removals;
Specialised furniture removals;
Professional packing service or delivery of packing materials;
Waste collection options including junk and rubbish removal;
Great removal services at each level
There are many advantages of using our professional moving services, and they are not just versatility and convenience:
No damage to items during handling and transit – we work with specially trained movers and experienced drivers;
Swift and efficient transportation – we maintain a fleet of specially equipped cargo vehicles of different size and load capacity.
Cost effective removals – all customers receive free quotes, custom pricing and midweek discounts on all removals;
Wide coverage – we deliver nationwide and collections are done throughout London and surrounding areas.
No delays or setbacks – all removals coordinated through our call centre, twenty four hour customer support, full liability insurance.
A few facts about Beddington, SM6, CR0
Our professional removals in Beddington are the easy and efficient way to move any item to any destination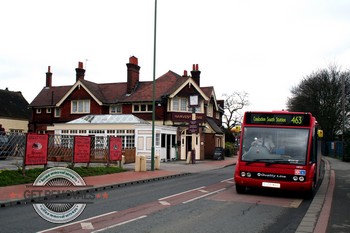 countrywide. Since our expert movers will deal with the entire relocation from start to end customers will have more free time to be out of the house doing what they feel like. For instance, Beddington is an area of long and rich history, so a tour of the local places of interest will definitely make for a good outing. Beddington was property of the Carew family who were responsible for building many of the notable places in the area. Beddington Park which is a specially landscaped wooded park, houses the former Carew manor house. Recent archaeological finds have unearthed a Tudor garden and a grotto, within the bounds of Carew Manor. Interestingly, the exact location of the site is undisclosed in order to protect it from potential looting. It is believed that the first orange trees in Britain, three of them, were planted by the Carews in what was to become their orangery. Currently the park is well maintained and makes an excellent addition to the well preserved mansion. Certain sections of the manor house are Grade II listed structures. Another notable place in Beddington is St Mary's Church – a fourteenth century flint parish church. The structure is Grade B listed. Modern day Beddington is a lightly populated district of the capital. There are some industrial estates in the area, namely a sewage treatment facility, though Beddington is mainly residential. In the centre of Beddington there is a designated nature reserve.