We know how to conduct a proper relocation because we are seasoned removal specialist with years of experience behind our backs. We have been in the relocation business for over a decade and this is why we have the confidence to claim that we can handle any type of relocation regardless of scale and deadline. So if you are facing a relocation in the near or far future don't be hesitant to call us because we will provide you the best possible pro movers to lend a hand.
Very seasoned moving experts for hire
As we mentioned above we are a highly experienced moving company and it is our experience that allows us to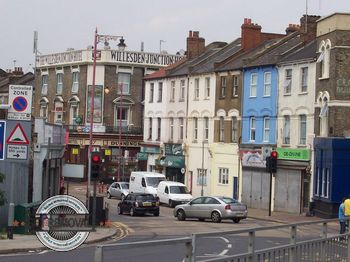 complete with flying colour each removal in Willesden we do. Even more, to date we have never failed to complete a relocation and we are very, very proud of this fact. We also firmly believe that it is our 100% completion ratio that has earned us our current reputation of the finest man and van and removal company in Willesden.
Adjacent to the beautiful Roundwood Park is our state of the art storage facility. If you need to put some of your possessions away until your removal in Willesden is on the way, consider renting a clean, secure unit on a competitive price from us. Call today for more details.
We also want you to know that we are the only moving company in the area that provides a 24 hour, 7 days a week, customer support service. We have such a service because:
We believe it is good for business
It shows to our clients that they can rely for anything at anytime
It gives us an advantage over the other removal companies that operate in the area of Willesden
Fully customisable removal services in Willesden
To our knowledge we are the relocation company in the area with the largest range of diverse man and van and general moving services. For example, we offer specialized removals in Willesden that involve the moving of oversized and/or ultra heavy items, works of art, specialized office and manufacturing equipment, delicate and fragile items.
If we have managed to convince you that we are the perfect local removal team in Willesden for your upcoming relocation, please don't wait any longer to call us because we are eager to meet you. Our operators are available seven days a week.
We are based in the London area of Willesden. The area is located in North West London and is part of the London Borough of Brent. Charing Cross, London's focal junction is situated at precisely five miles from the area. Before becoming a London area, Willesden was a parish in the county of Middlesex until 1933 and then was part of the Municipal Borough of Willesden. It was in 1965 that Willesden was absorbed by the English capital and become a London area. The Willesden Green Old Library is arguably the most famed building and landmark in the area. The edifice is known for its red and white tower and is one of London's most visited buildings. The area is served by the Willesden Green Tube Station which serves the Jubilee Line.