At our company we offer you professionalism, care and skills that will guarantee your comfort throughout the time when you get your property, or just a part of it moved in, from or across Wembley. We have been the leading contractor specializing in professional removal Wembley services for quite some time now. Local residents and business owners alike know that there no more skilful and experienced drivers and movers operating here than ours.
Pro movers to business and private customers
We are ready to offer you all our company's resources in order to achieve a hassle free domestic or commercial move. We have carried out countless removals in Wembley and they all up to the same results – complete customer satisfaction and comfort. We can guarantee that it will not be much different when the time comes to move your property too.
Our expert moving technicians:
Operate with specialized moving tools and equipment that drastically increase the efficiency of their services.
Have experience in tackling both large and small scale projects, all in accordance to the highest quality standards of the industry.
Work on a flexible schedule tailored in accordance to your preferences.
Offer the most competitive prices moving services come on not only in Wembley, but in London as a whole thanks to our efficient custom pricing system.
In addition, we provide such complementary services as packing and unpacking, storage and waste disposal, as well as full insurance liability for your property. When we say that we are the best choice for you, regardless of the precise nature of your needs, we mean it.
Simple process to book a removal team in Wembley
Do not hesitate to get in touch with us on the phone numbers provided here, or online via the easy to use contact form we have set up on this website in order to accommodate the communication with our clients. Contact us today for booking a team of movers and a free quote and forget about the stress, strain and hassle of getting your property removed.
You can find us in the area of Wembley, which as you may very well already know is part of the borough of Brent.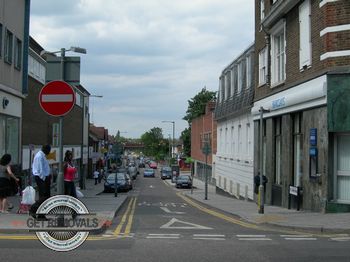 Today Wembley is among of the best known residential and commercial districts in London. It is a multi-cultural place notable for its high ethnic diversity. Wembley Stadium is definitely the most notable sight here, which among other things is the second largest stadium in Europe, being topped only by Barcelona's Camp Nou. The popular concert hall Wembley Arena is another major landmark in the district. The Empire Exhibit, which opened in 1924 was based in Wembley and remains of it were still visible here at the beginning of the 21st century. This was the main reason why the area around the former exhibition became the focus of the large-scale regeneration process which has been conceived in 2004. Today the work in almost done and Wembley is already definitely among the finest places in Greater London. Moving your home or office here will definitely be a smart move on your part.