Hello and welcome to Removals Kilburn – the place where we treat runaway property relocations. A removal project usually has a tendency to go over budget, or take too long to complete, which in our opinion make it a runaway removal. If you don't want your removal to end up costing too much or taking too long to finalise, then you have every reason and excuse to choose from our wide range of professional removal services aimed at both private and business customers.
Leading moving experts in NW6
We being a well-established moving company, have more than sufficient expertise and capacity to deal effectively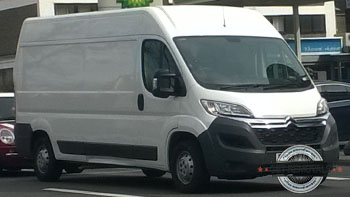 with all types of domestic removals and business removals. This also includes specialised branch and office removals. We also take care of tricky jobs like piano removals and valuable furniture removals. If customers wish to get rid of some junk on the way out, or before they move in, by all means choose from our waste collection solutions – our junk removals are swift and inexpensive. Custom tailored service packages can also be arranged for – just let us know and we will make it happen.
No risk removal services in Kilburn
We reduce the risk of damage to items in our care to a minimum by working with specially qualified movers and experienced drivers all of whom will ensure the safe handling and no-damage transit of your belongings from A to B. All work concerning the relocation, including preparations and follow up will be conducted with professional pace, precision and efficiency.
Cost wise, our customers are in for a rather pleasant surprise as we have arguably the most competitive and fair prices in the NW6 area. More so, our Kilburn removals come with free, no obligation service quotes and customised pricing, none of which include hidden fees or unmentioned additional charges.
Some handy information about our removal services and the way we do business:
We maintain helpful customer support twenty four hours a day, seven days a week;
We provide great midweek discounts on all moving services;
We coordinate each stage of every removal through our dedicated call centre;
We have full liability insurance and provide spot-on removal advisory;
We maintain wide coverage on all pickups and deliveries;
We own a large number of different size, specially equipped transport vehicles;
While we do the heavy lifting for you, why not use the time to explore some of Kilburn. The area is one of a number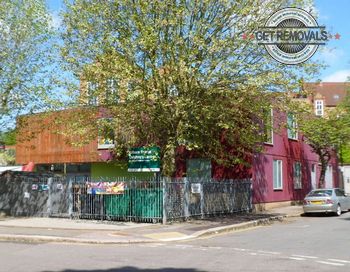 of London suburbs to be an administrative part of more than one borough, in this case three boroughs. Namely the boroughs of Brent, Camden and City of Westminster. Kilburn originated as a small town in the twelfth century, however traces of prior occupation date back to pre-Roman times. Modern day Kilburn is a far cry from the small settlement it once was. The area is designated as one of the major metropolitan and admin centres of the capital. Today, Kilburn can be described as a busy, multicultural district of London. Kilburn is home to the largest Irish community in the city. The area is home to one of the oldest pubs in history – The Red Lion, believed to have been established in fourteen forty four.