When talking professional removal services that are worth your time and money, don't go past Removals Tokyngton where you can find and choose from an extensive range of professional grade property relocation solutions suitable for both residential and commercial purposes. Make no mistake, we are the true moving specialists in the HA9 area, and we will prove on every opportunity we get.
Efficient removal and other services in Tokyngton, HA9
From basic domestic removals, to fully comprehensive business removals, we can do it all and do it right. We will also expertly handle all types of office removals, furniture removals, piano removals, junk removals and a whole bunch more. One the same note, we also offer a specialised packing service, minus the hefty price tag – take full advantage of it and have your items secured and packed for safe handling and no-damage transit. Alternatively, customers can self-pack, in which case we will deliver the necessary packing materials to them.
Many people would expect a specialised moving company such as us to charge a pretty penny for our time and effort,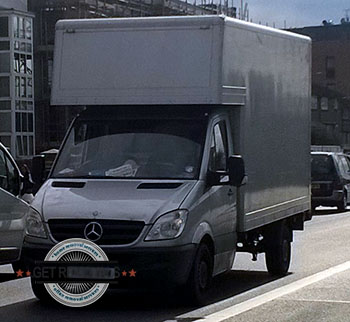 but in reality, our removals in Tokyngton will prove to be the most affordable and cost effective solution to your relocation requirements. All of our private and business customers will have the benefit of free, no obligation service quotes and customised pricing, unburdened by hidden fees or unmentioned additional charges. On top of all, we offer handy midweek discounts on all moving services!
We are seasoned Tokyngton moving experts who value your trust and understand in full your fear of potential damages and misplaced items. This is why we emphasise on safety and use only the best packing supplies that money can buy. We also have the policy of correctly labelling all the boxes and containers which we prepare and to accordingly tag all the difference pieces of furniture which we have disassembled. Our Lorries and Lutons are fitted with straps which keep the hauled items in place and prevent them from shifting, falling or bumping into one another during transit. We also want you to know that we always double check everything before we call it a day.
Large and clean removal vans
As expected of a specialised service provider, we have more than sufficient transport capacity, in the form of specially equipped removal vehicles which are clean, well maintained, fitted with satellite navigation and all the necessary equipment for lifting, securing and transporting heavy or odd items.
Our selection of removals is not only versatile and budget-minded, but also gives customers a large number of important benefits that shouldn't be overlooked, some of them are: round the clock customer support, extra wide coverage on all pickups and deliveries, valuable removal advisory, specialised removal coordination, full liability insurance and more.
We are based in the London suburb of Tokyngton, HA9. The area lies in the western parts of the city and is located in the Borough of Brent. It shares common boundaries with the districts of Wembley, Alperton, Stonebridge, Ealing, Neasden and Harlesden.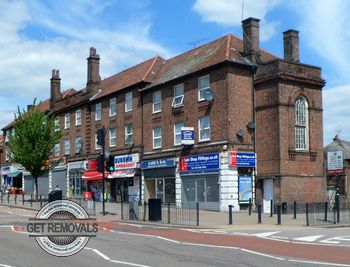 The suburb had followed the classic development pattern of many districts around London. First the area was property to a local landlord and his manor. The situation remained unchanged until the arrival of the railways in the mid eighteen hundreds, when large portions of the manor estate were sold for redevelopment. Later on, during WWII Tokyngton sustained damage from German bombing raids and the local council began extensive housing construction projects for displaced locals, using the land of the former manor.