Do you want to bet on professionalism, experience and skill for the purpose of getting your relocation in Wealdstone done? Then you have just come to the right place.
With years of experience and some of the most efficient equipment employed in the industry today, our expert team of removal Wealdstone based and operating specialist will take up your project and carry it out up to the most satisfactory results.
Most dedicated movers in HA3
All our employees are:
Licensed to carry out moving project throughout the whole territory of the UK.
Have numerous of Wealdstone removal projects successfully completed under their belts.
Know every little trick of the trade and operate with state of the art specialized tools and equipment.
Move around in a fleet of modern, very well equipped and safety-proofed vans that are suitable projects of any size and nature.
Motivated to always exceed at the tasks they have been hired to do.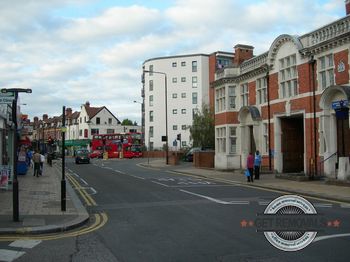 We offer a very comprehensive list of removal services covering the territory of Wealdstone and the surrounding areas. You can count on us for projects of both domestic and commercial nature. We guarantee that you will be provided with the best results on the most competitive price imaginable. Just request a free no obligation quote from our 24/7 support in order to see that for yourself. The price you are told is going to be the price you will be required to pay at the end of your moving day – not a penny less or more. It is going to be estimated in accordance to our custom pricing system, with no additional charges and hidden taxes. Transparency is crucial in order to gain the trust of the client – we have built our whole company's philosophy in accordance to this.
Hire your removal team in Wealdstone today
Call us today on the phones provided here or get in touch via the online contact form we have set up on this website in order to book our services for the time it will be most comfortable for you, and get your free quote.
HA3 Wealdstone is a residential district in one of the most north western parts of the Greater London area – that of the borough of Harrow. Wealdstone is not your fancy City district. The majority of the people living here are representatives of the working-class community. In recent years Wealdstone becomes an immigrants' community, too. Even though there are few landmarks that deserve a mention here, this does not mean there is nothing in Wealdstone that makes life more pleasant and interesting. The Harrow Leisure Centre is definitely the place most frequented by members of the local community. The many facilities in the center provide excellent opportunities for the practice of a variety of sports, including swimming and martial arts, badminton and even snooker. Source of pride for local sports fans is the Wealdstone F.C., which is a semi-professional team that won the FA Trophy and the Conference National both in one and the same season in 1985.