The district of Pinner might be serviced by a large number of professional removal contractors but one thing is guaranteed – none of them is quite as good as we are. For the past several years we have been the leading removals Pinner operating company and the fact that local residents and business owners trust us more and more every day speaks a lot about our skills and dedication.
Hire the top removal team available in Pinner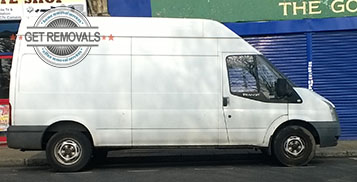 We have gathered the best team of movers. All our technicians, drivers and helpers are licensed and experienced at tackling projects of various scales and specifications. No matter whether you have a domestic or a commercial removal Pinner project, or a single item pickup and delivery to get managed, you can count on us for the job.
What we are going to bring on the table is:
A huge fleet of clean vans and truck, with safety blankets and heavy lifting gear, that are suitable for every job.
A flexible schedule to work on – we will manage your project at any day of the week, at any time – it is all up to you.
Lots of specialized tools and equipment that make our job easier and more efficient.
Packing services with high quality supplies, as well as full insurance liability to further guarantee the safety of your precious personal items, furniture and equipment.
Our very comprehensive list of removal services in Pinner is tailored in a way that it holds a solution to virtually any need you might possibly have. It is available on this website, so just go through it, pick up those services that best fit your requirements and then proceed to calling our polite and helpful 24/7 customer support specialists in order to have an individual plan tailored for your project. You are going to receive a free no obligation quote in the process, so that you can consider your budget properly in advance.
Call us today for booking and a free quote. That is the best way to make your life easier and much more hassle-free than you have expected.
Pinner is a district with primarily a residential function located in the north western parts of the London Metropolitan area, and more precisely on the border between Harrow and Hillingdon. Originally just a small village today Pinner is a large and very well established suburban community. There are both family houses and flat buildings here, built on tree lined streets. Pinner is the perfect place to live in peace and quiet and also to raise kids in. This is because of the great infrastructure, lack of big industry and traffic that creates hassle and stress in the daily life of the residents, but also due to the fact that Pinner has the lowest crime rate in London. Pinner's community is very proud for its rich literary background – poet laureate Jame Pye, novelist Edward Bulwer-Lytton, playwright W. S. Gilbert and cartoonist William Heath Robinson are just several of the figures associated with the area.