You have got a property removal coming up at the end of the month, you cast a causal look at your calendar every morning, thinking – nah, there's still time, I will look for a suitable moving company tomorrow, then you say next day, and eventually, the removal date is just a few sleeps away, and you still haven't secured the services of the right removal company, now what? Now, you have every reason and excuse to call Removals Stanmore today and let us deal with the situation effectively.
We can organise and carry out a removal, both commercial or domestic, anywhere in Stanmore, HA7
We happen to be a locally based, well-established moving company, with professional experience in dealing with a multitude of different residential and commercial property removals, ranging from basic single item removals to full scale property relocations. We are more than capable to handle effectively:
All types of domestic removals and office removals;
Comprehensive business removals;
Specialised furniture removals and piano removals;
Tough junk removals and rubbish removals;
We not only have the required expertise but also sufficient manpower. Our mover teams and experienced drivers are qualified professionals who have the necessary skills and expertise to handle all aspects of the relocation with the due pace, precision and efficiency.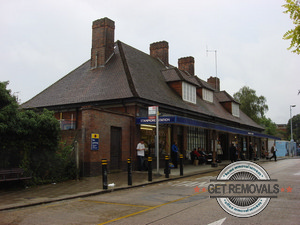 Our aim is to avoid damage or misplacement of items in our care at all cost. This is why we also offer customers a specialised packing service at very reasonable prices. Alternatively, customers can self-pack, in which case we will provide the necessary packing materials without excess cost.
Transportation of your belongings from A to B will take place in clean, well maintained removal vehicles of the according size, wheelbase and load capacity. Our transport vans are specially equipped for heavy lifting and make use of GPS navigation.
When it comes to affordability and cost efficiency of our moving services, Removals Stanmore will surprise customers pleasantly with free, individualised service quotes, fair and flexible pricing, as well as handy midweek discounts on all removal services.
Some of the additional advantages of using our specialised and highly effective relocation solutions include:
Attentive and reliable customer support twenty four hours a day, seven days a week;
Nationwide coverage on all deliveries and collections throughout London and surrounding areas;
Valuable removal advisory provided to customers during all stages of the relocation;
Full liability insurance;
Coordination of all removals through our dedicated call centre;
Good short notice availability in the HA7 postal district;
Store and business2business deliveries
You don't need to face a full scale relocation to benefit from our excellent services as we also provide single item removals and furniture deliveries. The size and shape of the moved item won't be an issue as our packers and movers can easily and quickly pack and load any object. If the item needs to be disassembled, no problems as our employees will handle the task professional and diligently and more importantly will put everything back together once the object has been delivered to you. Feel free to contact us as any time during work hours if you wish to learn more about our single item delivery services.
Since our removal teams require no customer supervision whatsoever, why not use the time for running some errands or simply relaxing for a couple of hours, away from the removal. Stanmore can offer you a multitude of services and amenities like many cafes, restaurants, pubs, unique shops and boutiques as well as all the other services you may need like banks etc. Geographically, Stanmore is situated about eighteen kilometres northwest of Charing Cross, and occupies one of the highest points in London – hundred and fifty two metres above sea level. The name Stanmore was first mentioned in the Doomsday Book of ten eighty six, though not in its present form, but as Stanmere, meaning stony pool in Old English. In the sixteenth and seventeenth centuries, the area was called Great Stanmore to distinguish it from Little Stanmore. The Stanmore Estate was owned by Andrew Drummond, founder of Drummond Bank.
Stanmore is one of London's most desirable residential areas. Throughout the years numerous notable people such as rock musician Billy Idol, actor Cyril Shaps, professional poker player James Bord, footballer Bacary Sagna, comedian Matt Lucas and many more have lived in the area.