If your removal project is tough going, why not let Removals Uxbridge handle the task for you in the most professional and efficient manner, and of course without costing you a small fortune either. We specialise in all types of residential and commercial property removals, and have the skills and expertise to handle domestic removals, office and business removals, furniture and piano removals, rubbish and junk removals and many more.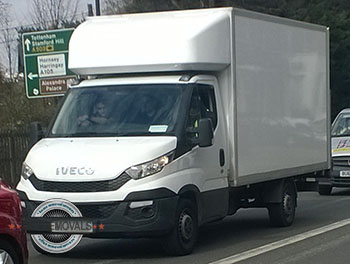 Our removal teams are made up of specially trained movers who will approach each task concerning the removal with the due precision, efficiency and attention to detail. This also includes packing – effective packing is essential for safe handling and damage-free transportation. Use our specialised and inexpensive packing service for extra protection of your belongings. Customers can also do their own packing; in that case we will deliver the necessary packing materials to them.
Removal with the best vans in Uxbridge
When it comes to safe and speedy transportation of items in our care, we have everything covered. Our fleet of specially equipped removal vehicles ranges from nimble city vans to heavy duty intercity vans thus allowing for efficient and affordable transit of customers' belongings. All vehicles are clean, equipped for heavy lifting and use GPS navigation.
Cost wise, we believe our moving services to be fair priced and affordable. None of our quotes of price offers include hidden fees or unmentioned additional charges. All customers receive free, individually prepared quotes and customised pricing that meets their budget requirements in full.
Our Uxbridge removal company has been a part of the professional removals industry for long enough to know what additional advantages customers expect and require of a specialised relocation solution. This is why we:
Offer midweek discounts on all removals;
Provide helpful customer support, twenty-four seven;
Provide adequate removal advisory to customers;
Maintain wide coverage on all pickups and deliveries;
Coordination of all removals through our call centre;
Full liability insurance coverage;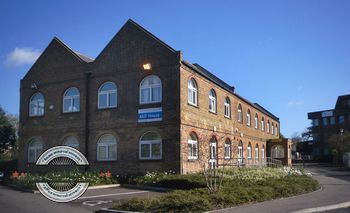 Not having to go through all the stress and hassle that usually come with property removals is excellent news for our customers. Our removal teams will swiftly and efficiently get everything organised and ready for transit, then shifted safely over to the next destination. In the meantime, our customers can relax for a bit and catch a break from it all. In case customers wish to combine running some errands with a quick tour of Uxbridge, there are plenty of services and amenities at their disposal – as per the London plan, the area is designated as one of the thirty five major commercial and admin centres of the capital. Currently, the area is also a significant commercial and retail district.  Although Uxbridge originated as a small parish, it quickly gained economic momentum and established its own local and strong economy. Uxbridge has also been the scene of a number of important historic events. Probably one of the better known such events is the negotiations between King Charles I, and the Parliamentary Army during the English Civil War. These events did not go unnoticed, in result the local pub bears the name Crown & Treaty.