High costs, risk of damage, and delays are the three main concerns of people looking to secure a specialised removal service. At Removals Stoke Newington we know how to organise and provide customers with genuinely good moving services that allow for the necessary coverage, cost efficiency and reliability.
Through years of industry experience, we have gained invaluable expertise in dealing with all types of:
Domestic removals and office removals;
Comprehensive business removals;
Specialised piano removals and furniture removals;
Junk and rubbish removals;
Efficient and reliable property moving solutions require service expertise but also qualified and skilled manpower. In order to provide our private and business clients in N16 area with exceptional quality service which meets their expectations in full, we employ the best moving technicians and drivers around. The skills and expertise of our teams are not just focused on loading and offloading of boxes, but also span over essential service aspects like sorting and inventory of items, packing and wrapping of valuables, preventing damage to property and items themselves etc. Good prep work makes the relocation project more efficient and manageable, in light of this we offer a specialised packing service.
Stoke Newington, or affectionately known as Stokey is a popular London area in the Hackney borough. Stokey has retained its distinctive village-like character and appearance through the ages, making for a distinctly unique area character. Author Nikolaus Pevsner once wrote that he was finding it hard to believe that such village-like area was in fact in the heart of London.
Custom tailored removal prices for Stoke Newington clients
Our Stoke Newington removal team also knows the importance of cost efficiency. This is why we strive to provide the most affordable moving services in the N16 area, through:
Highly efficient work practices;
Free, no obligation service quotes;
Custom tailored pricing;
Midweek discounts on all removals;
Transportation of customer belongings will be made swift, efficient and safe. We maintain a fleet of specialised removal vehicles ranging from compact city vans to heavy duty intercity transport vehicles. Our removal vans are:
Of variable size, wheelbase and payload capacity;
Equipped with hoists and latching needed for lifting and securing of heavy objects;
Cleaned after every removal and restocked with safety blankets;
Fitted with satellite navigation systems;
Affordable moving services in Stoke Newington N16
We are the movers in N16 that you can count on to handle every home or office removal in Stoke Newington that you have on your hands with precision and care for the detail. Our experts are licensed professionals with years of experience. In addition to relocations in Stoke Newington, we provide comprehensive storage, end of lease cleaning, rubbish collection and house clearance solutions to all clients of ours who need such.
A number of advantages and additional moving services
The company is looking to cover all aspects of the relocation, and to provide customers with much needed reliability and peace of mind, this is why we:
Maintain attentive customer support twenty four hours a day, seven days a week;
Provide spot-on removal advisory throughout the service;
Hold full liability insurance;
Have countrywide coverage on all deliveries;
Do pickups throughout London and all surrounding areas;
Double check and coordinate all removals through our call centre;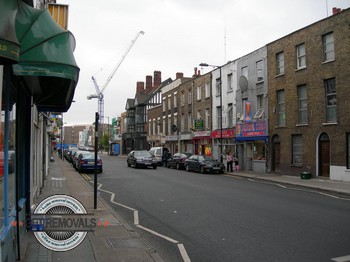 Using our professional and efficient Stoke Newington removal solutions translates to fewer things to worry about, and timely completion of the entire relocation. This also means you get a chance to be out and about, enjoying Stoke Newington's distinctive London village character and appeal. Some historians and authors, have expressed that it is almost hard to believe that one such distinctive area can be part of London's metropolitan layout. For an urban district, near the capital's central zones, Stokey (as the locals affectionately call it) is blessed with heaps of green open space. The best park in the area is Clissold Park, complete with its own small zoo, and the Grade II listed Clissold Mansion. Another historic landmark in the area is Abney Park Cemetery. The now nature reserve burial complex is one of London's most enlightened Victorian cemeteries, though sightseeing of this kind is strictly individual. Other places of interest in Stoke Newington are The Castle Climbing Centre (which is indeed a real castle), also the two distinctive parish churches (rather unusual to have two parish churches in one area), and the West Reservoir.
Stoke Newington is a part of the N16 in the north west regions of the London Borough of Hackney. The area is commonly referred to as "Stokey" by the locals. It is home to a number of notable buildings such as the Grade I listed St Matthias Church and the Grade II listed Clissold House, the Castle Climbing Centre on Green Lanes, and the Stoke Newington Town Hall among many others.