Not all property removals go according to plan and schedule, even if one has invested days on end in planning and organising, there are certain variables that can hamper your efforts or make the project more challenging than it should be.
A proven way to deal with the situation effectively is to use professional moving services, specially organised and provided by the local experts Removals Dalston. We are a well-established moving company with expertise spanning over all types of residential and commercial removals. We work with specially qualified movers and experienced drivers, as breaking or losing things along the way have no place in our professional removal solutions.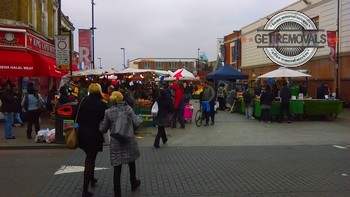 We will deal effectively with all types of domestic removals and business removals. We offer specialised services like piano and furniture removal. Budget friendly additional services like professional packing, delivery of packing materials and waste collection are also available.
Our private and business customers will be glad to know that we have:
Full liability insurance;
Licensing to operate countywide;
Wide coverage on all pickups and deliveries;
Furthermore, customer satisfaction is a priority in all cases, this is why we:
Maintain round the clock, customer support, seven days a week;
Coordinate all removals through our call centre;
Provide adequate technical advice during the entire relocation;
Our Dalston removal company has been around long enough for us to know that fair pricing and genuine value for money are essential to customers. In light of this, the company provides free quotes, flexible pricing and midweek discounts on all moving services.
Plan a removal of any type of items in Dalston
Safe and efficient transportation of items in our care is ensured through maintaining a fleet of cargo vehicles of different size, wheelbase and payload capacity. Furthermore, our transport vans are cleaned and stocked with safety blankets after each job, the vans make use of GPS navigation and hoists and latching equipment required for lifting and securing of heavy items.
Not having to deal with nuisance removal chores like packing and stacking boxes (as we will do that for you) is great news. You will have less to worry about and more free time to do what you like. Should you wish to go for a stroll or do some shopping around Dalston by all means do so as the area is listed as one of the major commercial and metropolitan centres of the capital. Dalston changed from a village to a proper suburb during the eighteen and nineteen century. Modern day Dalston is a lively suburb with multicultural residents. Architecturally, the area is a mix of eighteenth, nineteenth and twentieth century buildings. The suburb has a number of popular markets open on a regular basis. Shopping, dining and entertainment are also abundant in Dalston. At one stage the area had its five working cinemas and a dance hall. About thirty or so years ago, Dalston was the place to be for pub rock gigs. Unfortunately, this type of entertainment has died out since. Dalston is home to a number of notable residents such as Emily Lloyd. At the start of the nineteen eighties, Dr House actor Hugh Laurie shared was living in Dalston.