Wouldn't it be great if you could just click your fingers and your property removal would be done? Indeed it would be great, but since that is not possible in the world we live in, your next best option would be to contact Removals Shoreditch and let us deal with the situation effectively – we are the next best thing to magic! We specialise in all types of residential and commercial property removals, no matter how basic or elaborate. We will handle your entire relocation from start to end in the most professional and efficient manner.
Our customers can choose from a wide array of general and specific removal services such as: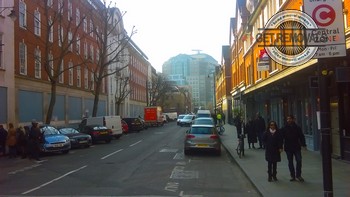 Inexpensive, hassle-free domestic removals and office removals;
Cost effective, end to end business removals;
Specialised services like safe piano and furniture removals;
Tough tasks like rubbish removals and junk removals;
Professional packing service, or delivery of packing materials;
If necessary, we can come up with a custom tailored service package to cover specific needs and budget requirements you present us with – after all we are in the service industry, and satisfying our customers in full is what we do best.
Professional removal experts in Shoreditch
In light of this, our Shoreditch removal company employs only specially qualified movers and highly experienced drivers all of whom know their work inside out. This means your property removal will:
Go according to plan and schedule;
Be completed on time and within budget;
Go without any damage to items;
Go without losing things along the way;
In our book, this counts as top quality removal service in Shoreditch, that is worth your time and money. Furthermore, we will approach and conduct your removal like the true professionals we are, in other words:
We provide punctual and attentive round the clock customer support, seven days a week;
We maintain nationwide coverage on deliveries, and do pickups throughout London;
We coordinate all jobs through our dedicated call centre;
We have full liability insurance;
We provide spot-on removal advice for the duration of the service;
When it comes to affordability and cost efficiency of our moving services, customers will be pleasantly surprised, as we will provide everyone with free, no obligation quotes, fair and customised pricing, and handy midweek discounts on all removals.
We own a large number of specialised removal vehicles allowing for swift and efficient transportation to any destination countrywide.
Having us deal with your removal (meaning you don't have to) will be an excellent opportunity to explore Shoreditch and the rest of Central London. The area falls within the historic East End of the city. There is somewhat of a debate over where the name Shoreditch comes from. The saucier version is that Edward the Fourth's mistress Jane Shore ended up being buried in a ditch somewhere in the area. As to what landed her in that ditch (of a situation) is a whole different story. The boring version is that Shoreditch was called Shoreditch long before Edward IV and his mistress were around. In fact, the name comes from sewer ditch, which fits snugly as the district was marshy and boggy before the drainage procedures of the fifteenth century.