Some things are always better left to the professionals. If you are changing the house or apartment you are currently living in, the logical thing to do is get skillful licensed movers in Merton Park to handle the job for you. This is precisely the place where we take charge. We will organize the relocation using high end vans and state of the art moving tools that are going to guarantee that the task is handled with the efficiency and comfort that you count on. All you need to do is give us a call.
Our expertise spans over:
Multiple kinds of domestic removals and office removals – we will have you shifted and settled in no time at all.
Comprehensive business removals – there will be no costly delays or unexpected setbacks, time is money and we are well aware of this.
Specialised piano and furniture removals – ideal for shifting those high value or delicate items without spending a small fortune to make it happen;
Efficient junk and rubbish removals – perfect when you want to get rid of unused items and clutter on your way out, or before moving in.
Professional packing service – extra protection of your belongings has never been more affordable or efficient
Should you wish to do your own packing, you are welcome to do so, just let us know if you require a kit of industry grade packing materials to be delivered to you.
Dedicated removal experts you can hire in Merton Park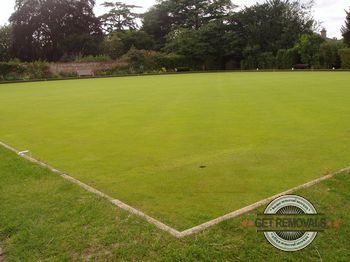 Using our removal services is the right choice in every sense of the word, you not only have a choice of great removals, but you also get important advantages like:
Free quotes, flexible pricing and midweek discounts on all moving services;
Work carried out by specially trained movers and experienced drivers;
Safe transportation and timely delivery of your belongings;
Spot-on removal advisory for the duration of the service;
Extra wide coverage on all pickups and deliveries;
Reliable customer support twenty four hours a day, seven days a week;
Coordination of all removals through our call centre;
Our Merton Park removal team has the necessary licensing to operate nationwide and hold full liability insurance. We can arrange for custom tailored service packages to cover specific needs and budget requirements.
Being able to bypass the stress and hassle of moving places through using our removals is great, as you not only have more money in your pocket, but also more free time and energy to be out and about.
The district of Merton Park began as an individual project led by a wealthy merchant from the City, known as John Innes. Today Merton Park does not present interest to tourists, because it lacks the typical landmarks and attractions. However, its main purpose is to be a residential development that provides comfort and peace of mind, and in that goal it succeeds. Merton Park ranks among the best garden suburbs in the capital. The landscape here consists predominantly of tree-lined streets and semi-detached terraced houses, which we will gladly help you relocate to.
He was the local lord of the manor. At the start, Innes did not have such grand plans to build an entire suburb, but the expansion and growth of nearby Wimbledon prompted him to use the land for housing.  These days, there is a charity organisation active in Merton Park, bearing the name of the late merchant – The John Innes Society. The organisation promotes good design and area embellishment.