If your property removal date is quickly approaching, but you are gridlocked amongst work, family and social commitments of higher priority, then you should definitely get in touch with a specialised removal services provider and give yourself the advantage of a professionally organised removal solution that covers the entire process from start to end.
All types of removals are offered in Cranford, TW5
With us, moving home or office will be made quick, easy and affordable. We deal professionally with practically all types of residential and commercial property removals as well as many other relocation and delivery jobs. We make this possible through working with highly skilled moving technicians and experienced removal drivers all of whom know their duties inside out. We deal with all stages of the removal project from start to end. Get Removals provides fair quotes and custom pricing.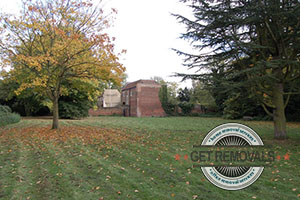 We, being a well-established moving company, with plenty of industry experience will be more than capable to organise and complete your relocation successfully without any astronomical costs, or margin for error. We are Get Removals Cranford and we handle all types of residential and commercial property removals. We provide fully comprehensive removal solutions suitable for any purpose, budget and occasion. A few extra details about our services and the way we do business:
Private and business customers will receive free of charge, no obligation service quotes without any hidden fees or unmentioned charges;
We adhere to a flexible pricing scheme that corresponds the specs of the actual removal – fair pricing is one of our essential business policies;
We apply midweek discounts on all removal services – a great way to save while moving and avoid the weekend commotion;
All work is carried out by our diligent and well organised removal teams made up of professional movers and experienced drivers;
Each stage of every removal is coordinated through our dedicated call centre, this way we avoid delays and overlaps;
We maintain twenty four hour a day customer support, during all days of the week including Sundays and public holidays;
We hold full liability insurance and have the necessary licensing to operate nationwide, we have exceptionally wide coverage on both deliveries and collections;
We will provide adequate technical advice and consultation throughout all stages of the relocation;
Quick removals via high level moving vans
We at Get Removals Cranford know that fifty percent of the success of any well organised moving service depends on safe and efficient transportation of items from A to B. This is why we own and maintain a fleet of specially equipped cargo vehicles of different size, wheelbase and load capacity. All vans undergo regular technical inspections, they are fitted with hoisting and latching equipment required for lifting and securing heavy loads. Our vehicles are fitted with satellite navigation and cleaned thoroughly after each job.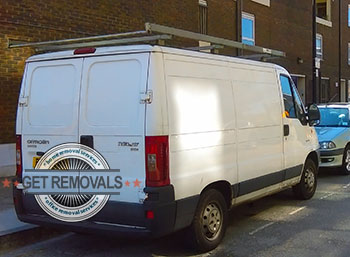 Choosing us to handle your removal will translate to fewer hassles, extra money in your pocket and more free time to explore Cranford. The area originated as a small Saxon settlement, completely surrounded by woodlands, namely Hounslow Heath. The area has a long history, with first written accounts coming from the Doomsday Book of ten eighty six. One of the places of interest in Cranford is St Dunstan's Church dating back to the fourteen hundreds. An interesting fact is that Cranford houses one of only two remaining metropolitan police 'lock-ups' where police kept drunks and violent people overnight. Eventually the place was repurposed as a mortuary for the local parish. Cranford's commercial zone is quite abundant with shops, services and amenities. The high street is called Berkeley Parade – named after a local family of nobles.
Cranford is situated near the western perimeter of Heathrow Airport. Currently, Cranford is a ward that formed from an ancient parish of the same name. The area's name comes from Saxon and refers to a river crossing and crane birds. Cranford appears in the Doomsday Book of ten eighty six, with details on its rulers, manors and their assets. The Knights Templar also held land and one of the local manors in Cranford during the twelve hundreds.