Quick and easy property removals are not just a myth! Removals Cubitt Town can provide private and business customers with genuine quality, professional removal services that are really worth it. We have the technical capacity and industry expertise to deal with pretty much all types of residential and commercial relocations, regardless of their scale or complexity.
We will offer our customers the most competitive and fair prices around. More so we will provide free, no obligation service quotes and flexible pricing schemes to suit specific budget requirements. In order to make our services even more cost effective we have midweek discounts on all removals.
Our moving services give comprehensive coverage – the expert movers and experienced drivers we work with, will handle all aspects of your relocation with professional pace, precision and efficiency. All stages of the removal will be coordinated with our dedicated call centre which means timely completion and no margin for error.
Book a removal seven days a week in Cubitt Town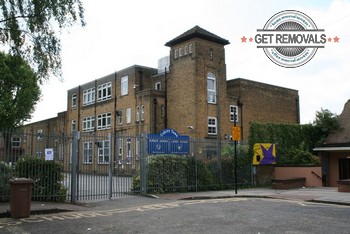 Customers will be glad to know that we maintain punctual and helpful round the clock customer support during all days. Our diligent consultants will answer your queries attentively and thoroughly. The Cubitt Town removal company is a licensed moving business, we hold full liability insurance and maintain wide coverage on pickups and deliveries.
We know that technical capacity is crucial in our line of work. This is why the company owns and maintains a large number of different transport vehicles. Our vans vary in size, wheelbase and payload capacity, so you can be sure that we always have the right van for the job. Furthermore, our cargo vans are cleaned and restocked with safety blankets after each job. They are also fitted with GPS navigation and all the necessary hoisting and latching equipment needed for loading and securing of heavy items.
Additional moving services
Our range of professional removal solutions is suitable for many different purposes and occasions. We handle all types of domestic removals and furniture removals, as well as most office and business removals. Specialised services like packing or delivery of packing materials and waste collection options are also available.
Since our mover teams require no supervision, you get an opportunity to explore one of London's riverside districts. Although not as fancy as some of the other riverfront areas of the capital, Cubitt Town is unique in its own way. The area is named after one of the capital's former mayors – William Cubitt, Lord Mayor of London from eighteen sixty to eighteen sixty two. Even though Mr Cubitt was ruling the city only for a short while, he was instrumental in developing and modernising what was to be Cubitt Town. During the eighteen forties and fifties, stacks of new housing appeared in Cubitt Town as industry was thriving and workers from factories, docks and shipyards needed permanent accommodation. Another factor that kept things going in Cubitt Town was the existence of strong local economy. Most of the locally based businesses, whatever they were, saw success as they were solely aimed at the local community and its needs. One of the biggest former companies and employers in the district was the Asphalt de Seysell Company.