So, the removal date is quickly approaching, you have started your prep work well in advance of the actual moving day, but you don't seem to find the right moving company for the job. This is quite a common situation as there many good, and not so good removal companies out there bombarding customers with service offers, each one better than the next.
If however, you are looking to secure an efficient, no fuss, down to earth removal service that gets the job done right, and leaves nothing to chance, then by all means save your time and effort and contact Removals Tower Hill directly. With us, moving places will be a breeze, needless to say efficient and affordable. Our expert removal teams will take care of the entire relocation from start to end, that also includes prep work if necessary. The removal teams are more than capable to do their job right as we work with specially trained movers and experienced drivers. The guys will work in perfect sync with one another in order to have everything wrapped up and ready to go without any error or delays.
Quick removals anywhere in Tower Hill, EC3
We know that swift and safe transit of items from A to B is crucial, this is why we own and maintain a fleet of specialised removal vehicles of variable size and load capacity. Transport flexibility means more efficiency and reduced service costs for our customers. Our removal vans are clean, equipped with GPS navigation, and fitted with hoists and latching required for heavy lifting.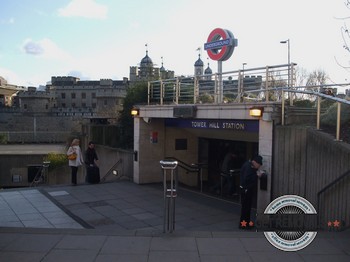 Being an experienced and well-established moving company, our Tower Hill removal team handles all types of residential and commercial property relocations, including but not limited to domestic removals, office removals, business removals, piano removals, furniture removals, junk removals, rubbish removals, single item removals and many more. We also provide a professional packing service. If customers wish to do their own packing, we can deliver the necessary packing materials to them. Custom tailored service packages can also be arranged for.
When talking prices, we are more affordable and cost effective than most service providers out there. Budget-minded removal services are our expertise. Customers will receive free, individually prepared service quotes and flexible pricing, alongside excellent midweek discounts on all removals.
Attentive customer support
In order to make our moving services even more customer-friendly, we have taken the time and effort to provide:
Round the clock customer support;
Valuable removal advisory;
Extra wide coverage on all removals;
Full liability insurance coverage;
Specialised removal coordination;
If you are looking for something to do while we do the heavy lifting, you can either visit some of the places of interest around Tower Hill, or spend a few hours in London's central parts – as the area is close to some of the capital's iconic landmarks – Tower Hill is just outside the City of London limit. The area is rather infamous for its bloody past. To elaborate, from the thirteen hundreds, all the way up to the seventeenth century, Tower Hill was the designated location for carrying out public executions.  Nearly fifty well-known individuals have been executed at Tower Hill, currently there is a memorial marking this.