One of the biggest downsides of property removals is the possible damage or misplacement of items during transit. Such issues though can be easily overcome by investing the necessary time and effort into good packing of items being relocated. Good packing is always necessary for more protection and extra peace of mind so don't skip on this important aspect of the removal prep work. If you don't have the time and patience to do your own packing, Removals Spitalfields can do it for you, as part of our comprehensive moving services, suitable for any purpose and occasion. Alternatively, we can deliver a full kit of industry grade packing materials to our customers and let them self-pack.
Losing things along the way is not uncommon. Sometimes people relocate the contents of multiple rooms, or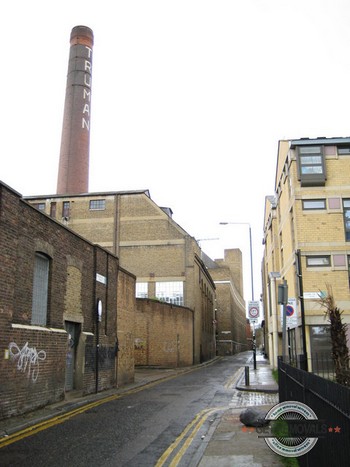 identical office cubicles which can be a problem when trying to keep track of each item. If you are faced with such a tricky removal, perhaps it is better to use one of our specialised business removals or office removals. In this case, our expert movers will list and label the contents of each room of cubicle, and if necessary apply a special colour code system to mark each box or load.
Other things we can do for you include, but are not limited to:
Inexpensive and swift domestic removals;
Specialised piano removals and furniture removals with emphasis on safety;
Efficient waste collection solutions, including junk and rubbish removals;
Many times, people who are handling their own relocation are halted by insufficient transport capacity – your car's boot can only fit so much. This is another issue of the removals in Spitalfields that we've taken care of. We work with a fleet of specially equipped removal vehicles of variable size, wheelbase and payload capacity, in our book this counts and more than sufficient transportation means.
Removals at the best rates in Spitalfields
Steep costs are usually the biggest foe of self-organised property removals. A specialised moving company such as us has the expertise and means to reduce overall service costs to a very reasonable limit. Furthermore, our customers will have access to free, individually prepared quotes and customised pricing, as well as excellent midweek discounts on all removals.
There are other important advantages of using our professional removals besides affordability, safety and coverage, some of these are:
Round the clock customer support;
Wide coverage on all deliveries and pickups;
Specialise coordination of the entire removal process;
Full liability insurance and valuable removal advisory;
Not having to go through the hassle and stress of self-moving will leave you with more money to spare and time and energy to enjoy the shopping and entertainment along Commercial St in Spitalfields. The area is also home to a number of markets, including old and well-known marketplaces like Old Spitalfields Market. The other ones are Brick Lane Market, Cheshire St Market. Fresh produce (and other markets) are traditional to Spitalfields, as up to the eighteenth century, the area was made up of nursery and market gardens. Local economy from the seventeen hundreds onwards had also been based on silk weaving.