Welcome, to the website of our dedicated team of movers. Our company has all required permits to carry out small and large scale removals on the territory of the entire UK. We are hard working professionals doing their best to offer customers only excellent service quality and we believe that this is something clients se and appreciate.
When it comes to domestic removal in Woodlands and the nearby areas – we're the company of choice. Our movers can quickly and smoothly relocate even larger households. Throughout the years we have moved flats, houses, villas, lofts, and mansions, so you can be certain that the relocation of your household won't be a problem to us. Just give us a call, tell our operators when, where and what needs to be moved and we will take care of everything else.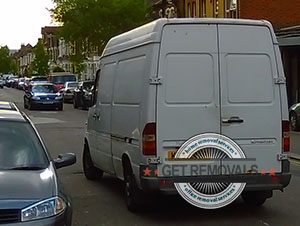 Our expertise, however, extends much beyond just house relocations and we are as equally skilled at efficiently carrying our business removals. Our business customers can fully rely on us to hand le their move in the quickest and most non-intrusive way possible. Bear in mind that we provide both our domestic and office removal services at highly affordable prices, so don't be worried that you may have to break bank in order to hire us.
We also offer the option for rental hire. If you think you have the skills and time to handle the move yourself but lack the proper vehicle – give us a call today:
Moving vans
Trailer trucks
Transit trucks
Lutons
Semi-trucks
All vehicles are fitted with the latest and most accurate navigational features, so that our clients can easily find any address within the area and city, and more importantly avoid jammed and closed roads. The cargo sections of our vehicles are equipped with top notch safety features such as cushioned interior walls, safety straps, wooden casings and etc. This means that the possibility of accidental bumps and falls during transit is less than 1%.
Call our number seven days a week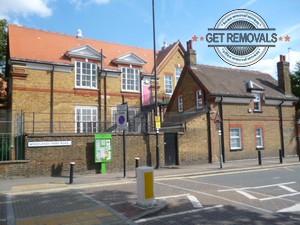 To learn more about our moving company and the manner in which we conduct the removals Woodlands based for which we are hired, we invite you to check out the rest of the website. We've tried to provide as detailed and helpful information as we can, but should you have more questions – just give us a call.
If you are looking for great discounts and low prices then call us
Get in contact with the leading name in the relocation business in Woodlands today. Get Removals is the company which will handle your household or business removal quickly and efficiently. We have top class vans which vary in size depending on what you want to have transported. For single item removals we usually utilise transit vans and if you are looking for a full scale relocation you are likely getting a luton van.
We operate in the entire area of Woodlands and are also locally based. Woodlands is a small area and is situated in the western parts of the English capital. It is part of the London Borough of Hounslow and lies in the TW7 postal code district. The area is neighbored by the much more popular areas of Isleworth and Hounslow. The area of Woodlands is classified as a residential area and is mostly inhabited by the middle and working class of London.
Woodlands takes place within the Borough of Hounslow and it is mainly bounded by railways in all directions. Some roads include: St Johns Road, Twickenham Road, Bridge Road, Woodlands Road and Woodlands Grove. Today there are different types of buildings but most of them are semi-detached from the 30s although the area developed earlier. In the Woodland Gardens there is a community hall of the Woodlands Estate Resident Freeholders Association.