When it comes to professional property removals in Blackfen we can provide you with exceptional quality relocation solutions without the hefty price tag or margin for error. Through years of industry experience we have gathered invaluable technical expertise and understanding of what customers expect and require of genuinely good removal services and we apply it every day, on every job.
Our expertise spans over general and specific moving services suitable for almost any purpose an occasion. Some of the more popular services we have on offer include domestic removals, office removals, cost effective business removals etc. Specific relocation services we offer you include artwork, piano or furniture removal and many more. Obviously protection of your belongings during handling and transit is paramount, this is why we also offer a professional packing service. In case you wish to do your own packing, just let us know and we will provide you with the necessary packing materials and leave you to it.
Seasoned removal experts working in Blackfen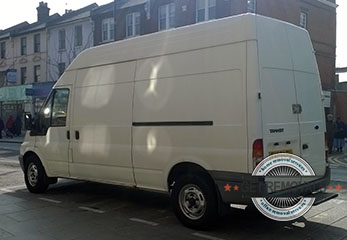 Packing alone is not enough when it comes to keeping your belongings out of harm's way, this is why we work with teams of specially qualified movers and experienced drivers who will look after your items during all stages of the relocation.
Transportation is a crucial aspect of any good removal, and we know this. In order to ensure the swift and efficient transit of your belongings from A to B, we maintain a large number of special purpose vehicles of different size and load capacity. All of our transport vans are well maintained, clean and fitted with satellite navigation and hoists and latching for lifting and securing heavy loads.
Get a non-binding quote today
When talking adequate cost and reliability of our services, we have everything covered. All customers receive free quotes, custom pricing, midweek discounts, nationwide coverage on deliveries, collection of items for removal throughout London, round the clock customer support, adequate technical advice.
Best short notice availability in the DA15 area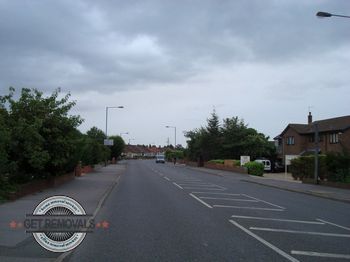 All removals are coordinated through our call centre in order to avoid any scheduling issues or delays. The company has full liability insurance. We have good short notice availability in the DA15 postal area. When it comes to professional removals Blackfen customers can rely on us for a good service at a good price.
While we deal with the removal prep work, you will have a chance to get to know Blackfen. The area has a long spanning, yet sporadic history of notable historic events. Blackfen is the site of the famous Battle of Hastings in the tenth century AC. From the twelfth to the eighteenth century nothing notable has taken place in the district. At the start of the Victorian period, the queen herself ordered the renovation of Blackfen – she was also convinced to keep open the district's historic pub dating back to the tenth century. Modernisation and a boom in construction began after the nineteen twenty when the local manor estate and land were sold for repurposing. Modern day Blackfen has pretty much all services and amenities one can ask for, as well as a number of fine dining spots of international renown.