Moving places on your own effort can be a real pain in the neck. Any person who has had to move their home or office to another area or city altogether would know how tedious, time consuming and elaborate removal planning can be, plus in the end there is always something missed, forgotten or lost.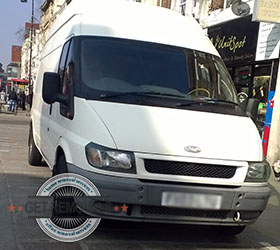 There is however an easier and more efficient way to move your items from A to B and that is to use our professional removals Beckenham households and businesses will see that moving can actually be made manageable and cost effective, and we will show you how!
We offer a wide range of professional grade removal services, after all that's the least we can do as a well-established moving company. We handle anything from single item removals to complete property relocations and all in between. Some of our widely popular service options include – domestic removals and office removals, specialised piano removals and furniture removal, efficient waste collection services including rubbish and junk removals.
Leading removal business working in Beckenham
We understand that affordability and reliability of our moving services is essential to our private and business customers, this is why we:
Provide everyone with free, no obligation service quotes and customised pricing;
Offer midweek price discounts on all removals;
Work with professional movers and experienced drivers;
Coordinate all removals with our call centre;
Maintain twenty four seven customer support;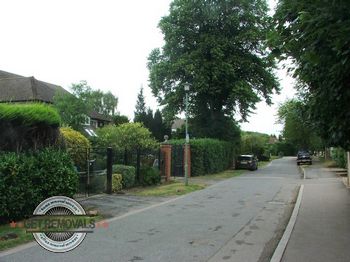 We have nationwide availability on deliveries and do pickups throughout London and all surrounding areas. The company has full liability insurance. Our fleet of specially equipped transport vehicles ranges from compact to heavy duty vans, varying in size and payload capacity. All vehicles are clean, stocked with removal blankets, fitted with GPS navigation, and equipped with hoists and latching for heavy lifting.
We will provide customers with adequate technical advice during all stages of the relocation. Short notice service requests are available for BR3 and SE20 postal areas. When it comes to good quality removals in Beckenham, make us your top choice, you won't regret it.
If you are looking for something to do while pack and stack your boxes, check what's up around Beckenham. The area was once a village, completely surrounded by rural lands. After the arrival of the railways in the second half of the nineteenth century, the district began urbanising so to say through construction of villas and other types of residential properties. Today, Beckenham is an ideal business and commerce spot in relatively close proximity to central London. The area has its own commercial street, chockfull of trendy restaurants, upmarket chains, services, bars and cafes. Don't be tricked by Beckenham's leafy image, as the area is in fact a bustling suburb with strong economy. Some of the better known landmarks in Beckenham are the so called Chinese Garage – a pagoda style car dealership, which is also a Grade II listed building. There is also St George's Church dating back to the eleven hundreds, though most of it had to be rebuilt in the eighteen hundreds.