There is no need to take chances with your property removal, when you can have Get Removals Walworth handle the situation for you without any excess cost or extra fuss. We will organise, carry out and complete your removal swiftly, affordably and without making a nuisance of ourselves in the process
The company has been servicing private and business customers in the SE17 postal area for a period of time now, during which we have established ourselves as the most professional, reliable and efficient moving company in the district. Being such allows us to handle properly all types of residential and commercial property relocations, including:
Domestic removals as well as office removals;
End to end business removals;
Specialised furniture removals;
Tricky piano removals;
Cost effective junk/rubbish removals;
Single item removals;
Safe handling by experienced movers
All stages of the removal process will be handled by well-organised removal teams, comprising of specially qualified movers – this is quite important in order to avoid damage or misplacement of items during packing, handling and loading. As mentioned our removal teams can also do the packing of items for you – it won't cost you much, but will ensure extra protection. Alternatively, customers can do their own packing, if so we will provide a kit of industry grade packing materials to them.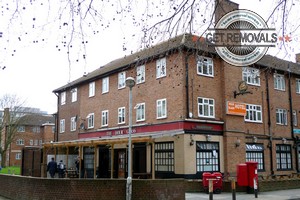 When talking swift and efficient transit of customer belongings from A to B, we have more than sufficient transport capacity. Our experienced drivers are behind the wheel of specialised removal vehicles of variable size, wheelbase and load capacity. Maintaining a fleet of removal vans means we always have the right one for the job. All vehicles are clean, fully equipped and satellite navigated.
Everybody at our Walworth removal company know that affordability is a crucial aspect of professional moving services, this is why we offer the most cost efficient removal solutions in the area. Private and business customers of ours have the benefit of receiving free of charge, non-obligatory quotes, customised pricing and excellent midweek discounts on all removal services.
In addition, we also provide specialised removal advisory, maintain round the clock customer support, maintain wide coverage on collections and deliveries, coordinate all removals through a dedicated call centre and have full liability insurance coverage.
What's best about our comprehensive removals, is that they cover everything from start to end. This means fewer hassles for our customers, and more time and energy to be out and about, exploring the inner city district of Walworth. Tracing back the name Walworth to Old English times, it means Welsh/British Farm. The area is relatively close to London's most central parts and many of the capital's landmarks too. The district is one of the older in the capital, it appears with a relatively detailed account in the Doomsday Book of ten eighty six. Some of the local landmarks include Manor Place Baths – a former wash house. The Baths are now refurbished and repurposed as a Buddhist centre. Another place of interest is the Pullens buildings – a unique blend of living and working quarters dating back to the Victorian era. A good example of neo-classical architecture in the area is St Peter's Church. The suburb has a major street market on East St.