If you are looking for professional movers in Cann Hall you can trust at one hundred percent -you have found the right place.
Our company has been the leading removals Cann Hall contractor for the past several years and we know perfectly well how to approach your project in a way that will deliver results that will be not only satisfactory, but will also exceed your highest expectations.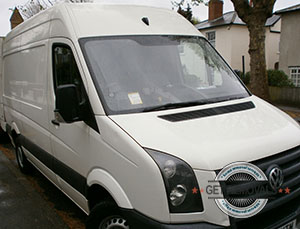 Our licensed moving experts will help you with:
Domestic and commercial project.
Single item pickup and delivery tasks.
Rubbish removals.
Packing and unpacking with high quality materials.
When it comes to removals Cann Hall has no better company to offer to you than us. We have been recognized as leading experts in our field by both the local community and business. How we manage to do that, you might ask. Well, the formula is simple: we work hard on a daily basis and we never stop learning new skills. We constantly expand our method and take care to maintain the huge fleet of vans and trucks we have at our disposal.
Quick and reliable deliveries from Cann Hall's own Get Removals
In addition to full property relocations, you can count on us to do small times removals in Cann Hall E11 for you too. Many people call us when they want their bulky store purchases – appliances, furniture etc. – from the store to their address. Traditionally we do such jobs on the very same day of the call, and we can even give you a hand with unpacking everything and assembling pieces that need it.
Located within the premises of the London Borough of Waltham Forest, Cann Hall has a population of 13 799 people as of today. There are three nearby railway stations that you can use to get to Central and Greater London if you choose to live in Cann Hall. Those are respectively Maryland railway station, Forest Gate railway station and Leytonstone High Road railway station. Leytonstone is also a tube station located on the Central Line.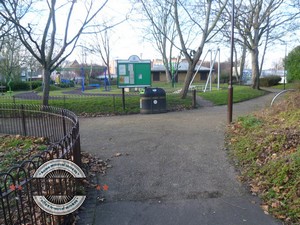 If you are looking for someone to do the packing, heavy lifting and transportation of your furniture, precious personal items and art, we are the right people for you.
Go through our complete list of removal services available on the whole territory of Cann Hall and pick up those that best fit your needs. Then call our 24/7 customer support specialists who will tailor an individual plan in accordance to your preferences and provide you with a free no obligation quote so that you can consider you budget properly, ensuring there is not going to be any hassle or stress in the day when you move your home/office to the new place.
You can get in touch with us at any time of day and night via phone or our online contact form. The technicians in our team are looking forward to being at your service.
Cann Hall is a comparatively small and very comfortable residential ward located in north-east London, and more precisely in the London Borough of Waltham Forest. It is a quiet and nice residential area, which would be perfect for people who are looking for a way out of the hassle and stress of the big city. Tall architecture and busy traffic are something you are not going to see in Cann Hall. The majority of the buildings here are semi-detached terraced houses along tree-lined streets – a view which gives Cann Hall a truly suburban spirit in the most positive meaning of the word. Living with your family here would be a great experience and the memories you are going to get from it would definitely be only pleasant. What is more, even though you will be away from the stress of the City, it would be easy access it at any time you want, because Cann Hall is in no away isolated from the rest of London.