When you want your property removal organised and handled properly, then you need to choose the right moving company for the job. If you are based in the N15 postal area, then finding the right movers will be as quick and easy as getting in touch with Removals Tottenham Green – the reliable and efficient removalists you been looking for.
No matter if you are moving your entire property or just a couple of pieces of furniture, Get Removals is here to help the people of Tottenham Green. But why should you let us to move your belongings?
Get Removals is one of the most affordable removal companies in all of London.
We only employ the best, with fully insured removal teams ready to get the job done.
Moving home stressful, and we know what it takes to ease that stress.
Tottenham Green N15 has unfortunately seen a steady stream of violent and petty crimes. However, Tottenham Green has recently received a large state of the art sports and leisure centre. This combined with great transport links has the chance the lower the chance of the high crime rate.
With years of industry expertise and the right work attitude and approach, we will be more than capable do complete successfully all types of residential and commercial property relocations, including:
Basic domestic removals and speedy office removals;
Fully comprehensive business removals;
Specialised furniture removals;
Tricky piano removals;
Efficient waste collection solutions are also available;
Additionally, we provide customers with well-priced packing services for extra protection of items during shifting and transit. Alternatively customers can do their own packing. If so, we will deliver the necessary packing materials without excess cost.
Most qualified removal experts working in Tottenham Green
Our removal teams will approach and handle all aspects of the relocation with professional pace, precision and efficiency just as expected of qualified, dedicated professionals. Safe handling of your items is ensured by our specially trained movers. Swift and speedy transportation from A to B will be made possible by our experienced drivers, behind the wheel of specially equipped removal vehicles. To elaborate, our transportation means range from compact and nimble city vans to long distance vans, intercity vans.
Cost wise, our removals in Tottenham Green will surprise pleasantly with our affordability and excellent cost efficiency, no matter what the scale or complexity of the job. All customers will receive:
Free of charge, no obligation service quotes;
Customised pricing corresponding to the specs of the removal;
Excellent midweek discounts on all moving services;
The benefits of using our top quality removal solutions don't stop there, with us customers also have access to:
Specialised removal coordination throughout the project;
Round the clock customer support, seven days a week;
Extra wide coverage on all pickups and deliveries;
Full liability insurance coverage and spot-on removal advisory;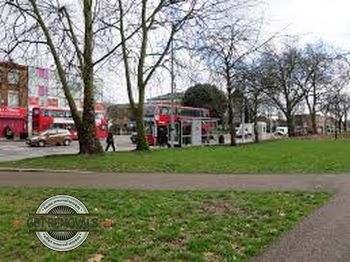 The fact that our removal teams will expertly handle the entire relocation from start to end means our customers have fewer things to worry about, and the opportunity to deal with other important aspects of the removal such as admin, services relocation etc. A few bits of information about Tottenham Green – the area is one of the former separate pieces to make up the modern day suburb of Tottenham. Administratively, the district is an electoral ward within the London Borough of Haringey. Unfortunately, Tottenham Green is known for all the wrong reasons as the district has been prone (to say the least) to a multitude of crimes and antisocial behaviour. In the last decade or so, there have been serious efforts to crack down on crime in the area, and results have followed. Interestingly enough, the local council tax is one of the highest in the UK altogether, regardless of the fact that Tottenham Green is considered to be somewhat of an economically disadvantaged district of the city. However local residents have access to an excellent sports and leisure centre, and good transport connections.