What makes a good quality removal service? No damage to items being relocated? Perhaps, affordable prices? May be knowledgeable movers that don't make mistakes? Or extensive coverage?
In our opinion as an experienced and well-established moving company, good quality removal services that are actually worth your time and money should provide a well-balanced combination of the above, as well as focus on customer satisfaction. If this short statement also overlaps with your idea of what makes a top grade removal solution, then you have come to the right place as Removals St Mary Cray has made it our business to provide you with the right service at the right price.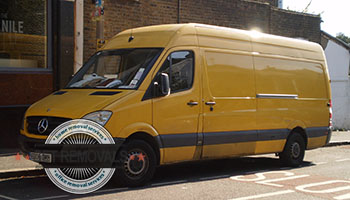 When we work, we work with professional dedication, expertise and punctuality. Our diligent and well-organised removal teams will handle all aspects concerning your relocation with the due precision, efficiency and attention to detail. We guarantee safe handling, no damage transportation and timely, intact delivery of your belongings to their intended destination. This is made possible by working with qualified movers and experienced drivers who have the practical skills and expertise required for the job.
Largest removal vehicle fleet in St Mary Cray
We know that safe and efficient transit of your belongings from A to B, is one of the most essential aspects of our moving services, this is why we own and maintain a large number of specialised removal vehicles of variable size, wheelbase and payload capacity. Our removal vans are cleaned thoroughly after every job, restocked with safety blankets, fitted with satellite navigation systems, equipped with hoists and latching for heavy lifting.
Our St Mary Cray removal business deals effectively with a wide range of general and specialised property relocations, including but not limited to:
Domestic and office removals;
Business removals;
Piano and furniture removals;
Junk and rubbish removals;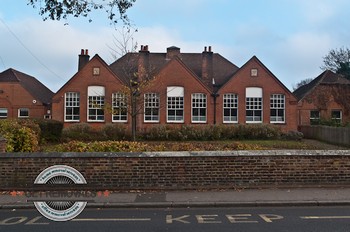 We also offer a specialised packing service or delivery of packing materials to customers. The company provides clients with important service benefits that shouldn't be overlooked, such as:
Free quotes, flexible pricing and midweek discounts on all removals;
Valuable removal advice during the entire relocation;
Round the clock customer support, seven days a week;
Extra wide coverage on all pickups and deliveries;
Coordination of all removals through a dedicated call centre;
Full liability insurance;
Best thing about using our services is the extra free time and fewer hassles. This means you can be outside, doing more pleasant things than packing and stacking boxes (we will do that for you). St Mary Cray can offer you certain places to see, but overall the area is not the most notable district of the capital. St Mary Cray has traditionally been the home of many gypsies and Irish travellers. Back when the area's economy was based on farming and agriculture, large numbers of seasonal, then migrant workers came to St Mary Cray to work on the farms. These days, the area is mainly residential, with relatively cheap property prices due to the working class nature of the locale, and large portion of ex-traveller population. St Mary Cray has a compact shopping parade – Nugents Retail Park on Cray Ave.