If an elaborate property removal is looming from your schedule, and the removal date is quickly approaching, then you don't have time to waste really. But use the time effectively, instead of running around, stressing and trying to organise and deal with everything concerning the relocation on your own, why not get in touch with Removals Shacklewell, talk us through your property removal plan, and we will come up with the most efficient, quick and inexpensive way to complete the project.
We have been an active part of the professional removals industry for years now. During this time we have been able to establish ourselves as one of the most reliable, affordable and punctual moving companies in the E2 and N16 postal areas. Although this is something we are very proud of, we will not slacken our ways, and we will keep up the good work all in the name of keeping our private and business customers happy and coming back for more.
The packing service you need and deserve
In order to guarantee the safety of your goods while your removal in Shacklewell E2, N16 we at Get Removals are ready to deliver to you a top-notch packing service that will remove most of the stress and strain of your moving day. We also can arrange for a packing supplies delivery to your address at a reduced price and without any compromise with the quality of the materials that are going to be brought to you.
One of the things that Shacklewell E2, N16 is famous for is for being the location of the Petchey Academy, which occupies the grounds of the former Kingsland Secondary School. The nearest London Underground Station that you can use from here is the Dalston Kingsland railway station. Today Shacklewell is predominantly residential in character with very few businesses of any kind remaining operational in the area.
Most prepared removal team working in Shacklewell
We have the technical capacity, manpower and industry expertise to deal with a large number of different scale and complexity moving services, including but not limited to:
All types of domestic and office removals;
A large number of full scale business removals;
Specialised furniture removals and tricky piano removals;
Waste collection services, including junk and rubbish removals;
Professional packing service, or delivery of packing materials;
Needless to say, we work with specially trained movers who possess the necessary skills and expertise to handle all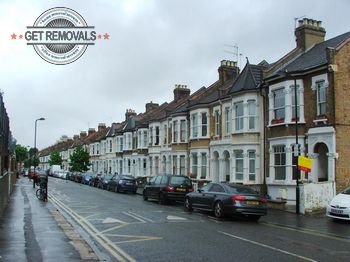 aspects concerning your removal with professional pace, precision and efficiency. On the same note, we also employ experienced drivers who know the country's road network like the back of their hand. We have our drivers behind the wheel of specially equipped, well maintained transport vehicles. Our removal vans are:
Of different size, wheelbase and payload capacity;
Cleaned thoroughly after every removal;
Equipped with GPS navigation;
Fitted with hoists and latching needed for heavy lifting;
Affordable moving solution in E2 and N16
When talking price, our removals in Shacklewell will surprise customers pleasantly with free, no obligation service quotes, fair pricing and no hidden fees or unmentioned charges. On the same note, we have excellent midweek discounts on all removals! The company has full liability insurance, maintains round the clock customer support, provides removal advisory, specifically coordinates all removals, and maintains wide coverage on pickups and deliveries.
Since our expert removal teams are on the case, you have nothing to worry about, and more time to check out some of the places of interest around Shacklewell. The area was formed by merging of four existing villages (one of which was Shacklewell) for admin purposes. By the nineteenth century, the merger gave an effect and the village was becoming a proper, growing settlement. The district had only one notable manor house, owned by two families. First were the Heron family, around the fifteen hundreds, then it was the Tyssen family. One of the local landmark buildings is the Washing Baths – a former communal bathroom for the working classes. Such bathhouses could be seen in London as late as the nineteen sixties. Much of the local economy originated as, and still is Turkish-run.