Imagine removal day – the air is thick with pressure and stress, you can almost cut it with a butter knife. Spouses, kids and friends are running around trying to deal with last minute chores that you gave them, and naturally they forgot. The little one is tugging at your leg, with a long face, asking where is that doll, or toy car that you promised not to lose when moving to the new address… Righto, now imagine removal day with the professional assistance of Removals Kingston Vale.
We will arrive on time and commence work immediately in a punctual, orderly fashion. Our diligent and well-organised removal teams will go about their work with professional pace, precision and efficiency. Prior to this, we will expertly take care of packing, labelling and securing of your belongings so that nothing gets damaged or goes missing during handling and transit. If you wish to do your own packing, which is fine with us, we will provide you with the necessary packing materials and leave you to it.
All items, part of the removal, are safely transported in Kingston Vale
Next stage – transportation, we will have you shifted and settled in for the evening news, unless of course you are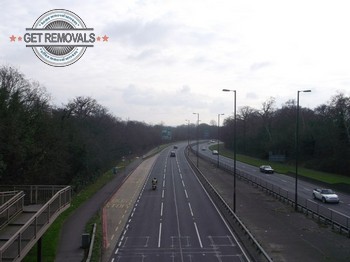 moving to the other end of the country, in that case you will have to wait a tat longer as we need to observe the speed limits. Our experienced drivers know their work inside out and will have your belongings transported safely and delivered timely and intact.
Here is the magic that goes on behind this perfectly synchronised operation of ours:
We work with specially qualified professional movers;
We own a fleet of specialised cargo vehicles of different size, wheelbase and payload capacity;
We cover the entire relocation from start to end, including prep work and follow up;
We double check and coordinate all stages of all removals with our call centre;
We maintain punctual round the clock customer support, seven days a week;
We have extra wide coverage on all pickups and deliveries;
We dish out adequate removal advice for free, by the bucketful;
There are probably a hundred other advantages and benefits of using our removal services, but that's too many to list without boring you to death. Nevertheless, our affordability is something we would like you to be aware of, so here goes:
We give out free, no obligation quotes;
We provide fair, adequate pricing;
We have midweek discounts on all moving services;
The Kingston Vale removal team we employ deals effectively with all types of domestic removals, business removals, furniture removals, junk removals, and many more.
Taking advantage of our five-star removal solutions means you have less to worry about and more time and energy to explore the culture and history of Kingston Vale, though there is more culture than history really. The area began to appear sporadically under a variety of names in certain local documents and accounts of the eighteenth and nineteenth centuries. Kingston Vale is home to many cultural events, including the annual Pongu Tamil Festival. In Kingston Vale, you can visit the Dorich House Museum and the Museum of Sculpture and Imperial Russian Art which also doubles as a conference venue. Perhaps the most famous resident of Kingston Vale is Ronnie Wood from the Rolling Stones.