Relocating your property in, from or across Enfield Town? Then you are definitely going to need help from a professional relocation contractor specializing in the field of removal services in order to get the move done quickly and hassle free. Fortunately, when it comes to removals Enfield Town is serviced by one of the best moving team in London – ours.
Reliable removal workers in Enfield Town
We excel in every job we have been hired to carry out. Our responsible and very experienced professional movers are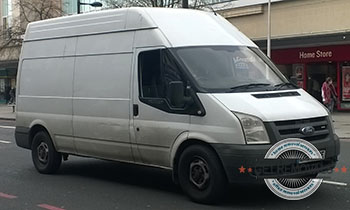 licensed and insured to carry out relocating services throughout the whole UK, so no matter where you are coming from (or where you are going to) we would be able to assist you.
We drive a very large fleet of state of the art vehicles. We have clean vans at our disposal (modern Transits and Lutons) that have safety blankets and specialized tools and equipment that make the heavy lifting jobs and transportation of your precious personal items easy and hassle free. What is more, our skilful drivers use GPS co-ordination in order to find the shortest and safest route on which to transport your furniture, decoration, equipment and personal belongings.
What is more, you can count on us to deliver our removals service in Enfield Town at any time you need them. Our flexible schedule enables us to squeeze you in at any time of the day or night. No matter whether you want to plan ahead your relocation which is not due till the next month – do not hesitate to get in touch with us. But we are at your service even if you need immediate help.
We offer:
Immediate on time results
Complete safety of your items during the transportation process.
Competitive custom pricing system and mid-week discounts.
Do not think twice about booking our services. You can do that on the phone numbers provided here, or by filling out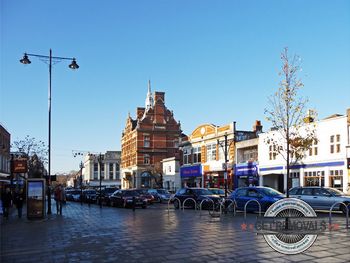 our online contact form. Our customer service support is available for contact around the clock.
Call us today for booking and a free quote. We are looking forward to being at your service.
Enfield Town gets a special place in the history of the borough. It is the historical center of the area, that has been established hundreds of years ago. This rich heritage is still clearly visible today and adds up to the atmosphere of the area, making it one of the most beautiful places in North London. The Enfield Palace still stands today, as does the Enfield Market which has been operational ever since 1303 when the permission for it was granted by Edward I. Enfield Town is related to such notable personas from our country's culture as poet John Keats, Princess Georgia Kessler and Jason Campion and many others. At present Enfield Town continues to grow and develop. The reconstruction projects of the town center, which have been completed in 2006, definitely changed the face of Enfield Town and brought it in the 21st century. Future housing development plans will definitely attract even more attention to the area.