Welcome to the one place on the web where you can find comprehensive professional removal help with any relocation project in the area of Enfield Highway that you might have to get managed.
Our team has been the leading professional removals Enfield Highway contactor for years now. Local residents and business owners alike know us as being responsible, reliable and offering efficient moving solutions for both domestic and office removals in Enfield Highway. You can count on us at one hundred percent for help with projects of both smaller and larger scale.
Efficient removal services you can book in Enfield Highway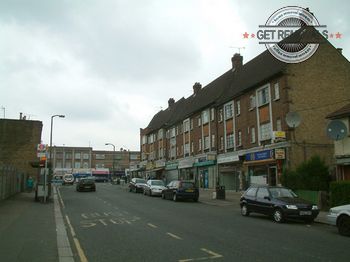 If you need to get your one bedroom apartment or small office moved, we are the right people for you. This, however, does not mean that if your project includes relocating large premises like the whole floor of an office space, we are not the right people for the job too.
Our removals Enfield Highway covering experts know:
How to pack your items in a way that will ensure their safety during the transportation project.
Take the shortest track from your old place to the new one using GPS navigation.
Complete your project in a very quick, efficient and satisfactory manner.
By hiring us as your moving company on the territory of Enfield Highway you ensure that you are going to save time, energy and a lot of stress. Many people have already benefited from our moving services with the same result – complete satisfaction on both sides. We are more than certain that you will also join the large group of our happy clients.
Safe and fully insured moving solutions
We offer full insurance liability. In addition to that, we will estimate the price of your removal in accordance to its individual specs, thus reaching the most competitive rates possible.
No effort is required on your part in order to get the job done. Simply book the day and time when it will be most comfortable for you to have our technicians come to your place. Via call center coordination our customer support team is available for contact 24/7. Just call them today for booking and requesting a free no obligation quote.
The residential district of Enfield Highway is, logically enough, part of the north eastern borough of Enfield. There was an ancient hamlet located here at least as far back as the 16th century, but the true face of Enfield Highway began to form in the 18th century. One of the oldest buildings still standing in the district is the famous gothic church of St. James's, which has been built entirely of bricks. The open green spaces that can be accessed from the area of Enfield Highway are two. The first one is King George's Field, which local residents refer to as Deli Field or King G's. The second one is Durants Park. The name of the park is derived from the family of Adam Durant who is recorded to have lived in the area in 1244. There was a manor house known as Durants on the place and even later (in 1903) the park was created.