Being the leading professional removals Catford company today is a privilege as well as a great responsibility for us. It is a privilege because by carrying out our work in the best manner possible, we contribute to the overall well-being of the community. On the other hand, namely this fact means that we cannot compromise with the quality of the moving services we provide to our clients. That is why we work hard every day in order to polish our methods and advance the strategies we employ in tackling both domestic and commercial projects of any scale and level of complexity.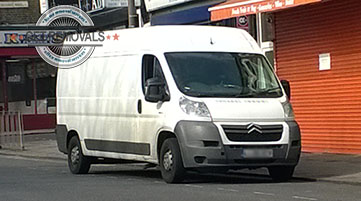 Feel free to get in touch with our polite and very knowledgeable customer service support team, which is available 24/7 through our call center and online, via the contact form located on this website. You will get more detailed information about our services, methods and also a free quote tailored specifically for your moving project, so that you can properly consider your budget in advance.
When it comes to professional removals Catford has never been services by a more motivated, better equipped and skilful team of drivers and movers, who are fully licensed and insured for operation anywhere in the United Kingdom. What is more, we drive a fleet of modern vehicles which make every relocation look as easy as eating ice-cream – no matter how big or how small, how simple or complex it may seem at first.
Excellent removal and related services offers in Catford
We offer you:
Constant support while you are getting your home/office moved.
Packing and unpacking, as well as storage and rubbish removal services.
Fair prices.
Care for the detail.
Guaranteed quality of the service you are going to get.
Join the large group of our satisfied customers today by simply booking the day and time you will be most comfortable with to have our experts come carry out the job. Request your free no obligation quote today. We will take care of everything else for you – and we are looking forward to it.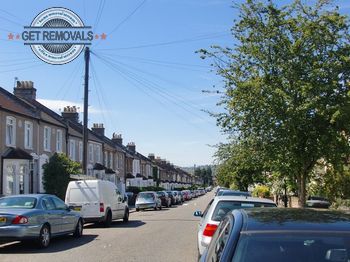 Catford is a major residential and commercial district in the London Borough of Lewisham. As such, it presents great interest to potential residents of South East London. It takes only ten to fifteen minutes to reach Inner London from Catford, and that is why the prices of the properties here are quite high. But there are definitely many other benefits to living in Catford. For most part, the local community is one of the strongest in the whole of London – this is something Lewisham is traditionally known for. There are many local community and volunteering organizations based in Catford which aim at making the district better and better. Among the most notable residents, past and present, that Catford is associated with, are Cat Stevens, poet Ernest Christopher Dowson, famous art photographer Anthony Jones, Henry Forster, 1st Baron Forster after whom the Foster Park is named, and popular comedian and writer Spike Milligan, who was raised here.