Need some help with your property removal but don't want to pay silly money for it? If so, then you can turn to us for well-priced, efficient removals Blackfriars based households and businesses are encouraged to take advantage of our sensible and affordable relocation solutions without worrying about excess cost or margin for error.
We specialise in a whole spectrum of general and specific purpose removal services suitable for almost any purpose and budget. Amongst other services, we also cover all types of domestic removals, as well as office and business removals. Specialised services like piano, artwork and furniture removal are also available at great prices. Safe handling and no-damage transportation of items is better guaranteed through using our professional packing service. Optionally we can supply you with the necessary packing materials so you do your own packing. We also provide certain waste collection services like junk or rubbish removal.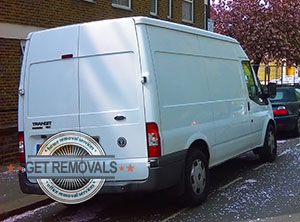 Organise a move in Blackfriars from A to Z
At Get Removals we have been doing professional removals in Blackfriars for both domestic and commercial clients for several years now. We have shown the same amount of professionalism, care and respect to every client. You can rest assured that you are going to receive the same things from us, and even more, when you entrust us with managing your upcoming removal in Blackfriars. We will make sure your property is safely and efficiently moved, and you do not have to live with the stress and strain of carrying out the job on your own.
As we need to ensure that all of your items are delivered timely, safely and intact to your next destination we:
Work with specially qualified movers and experienced drivers;
Maintain a large number of specially equipped transport vehicles;
Coordinate all stages of the relocation through our call centre.
Our removal services come with a number of benefits for Blackfriars customers
Our moving services give customers important advantages such as:
Correct advice throughout the removal;
Free quotes and custom pricing;
Round the clock customer support;
Nationwide coverage on deliveries;
Pickups throughout London and surrounding areas;
Full liability insurance;
Our professional removals in Blackfriars are available for booking seven days a week, including public holidays. Overnight removal requests can be accommodated in the EC3 postal area.
Since you will be receiving professional assistance on our behalf with your removal, you will have hardly anything to worry about and more time to do what you feel like. Being in Blackfriars, in the City of London, means you are pretty close to many national landmarks and places of interest. Blackfriars itself is an area of the city which came into existence after the dissolution of the monasteries by order of the Crown in the fifteen hundreds. The district takes its name from the cappas worn by a brotherhood of monks which occupied the area prior to the dissolution. Their attire was obviously black. Once the Blackfriars monastery was dissolute, many of its buildings and facilities were sold on for repurposing. One part of the monastery became the Blackfriars Theatre which interestingly enough stood across the Thames River, facing Shakespeare's Globe Theatre on the riverbank. A number of notable buildings still remain amongst the many changes and improvements that have taken place in Blackfriars. Two of the better known ones are Black Friar Pub – an Art Nouveau style structure, and Unilever House – an Art Deco styled building. Blackfriars houses many investment banks and financial institutions. The area has been used as location for filming many movies and TV series set in Victorian times due to the Blackfriars's appearance and visual characteristics. The 2009 film Sherlock Holmes starring Robert Downey Jr. and Jude Law was almost entirely shot in Blackfriars.
Blackfriars is a central London district with beautifully preserved Victorian architecture. This is the main reason why it would look familiar to you, even if you have never come here – Blackfriars served as filming location to a number of popular films based in the Victorian age – Sherlock Holmes and David Copperfield. Blackfriars is part of the EC4.