When contemplating over the best way to conduct your home or office relocation, consider our range of general and specialised removals Archway private and business customers can turn to us for good quality removal services without having to incur astronomical service costs.
Our removals are genuine value for money and always deliver the required results. All work is carried out by specially trained movers and experienced drivers all of whom know their work inside out. Working with qualified professionals ensures the safe handling and no-damage transportation of your belongings.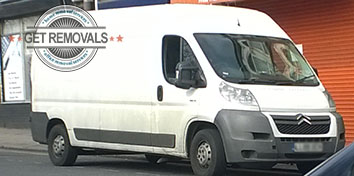 Cost wise, our moving services are reasonably priced and give you the necessary cost efficiency in all cases. This is made possible through providing everyone with:
Free, no obligation service quotes, no hidden fees;
Flexible pricing that meets customer budget requirements;
Custom tailored removal packages to cover specific requirements and budget limitations;
Great discounts for midweek removal requests;
In terms of technical capacity we are top level. We own a fleet of well-maintained transport vehicles of different size and load limit. All vans are cleaned thoroughly after every job and equipped with GPS navigation. Vehicles are fitted with hoists and latching equipment needed for heavy lifting.
Time efficient removal solutions in Archway
Punctual customer support and adequate removal advisory are both part of our services. All removals are coordinated through our call centre, customer support is available twenty four hours a day, seven days a week.
We have nationwide coverage on all deliveries, and do pickups from all areas in London and surrounding districts. The company has full liability insurance and the necessary licensing to operate countrywide.
Our service range for removals in Archway and additional options is versatile and flexible enough to suit different purposes and occasions, some of the services we provide include:
Cost effective office and business removal;
Comprehensive domestic removals;
Specialised piano and furniture removal;
Packing or delivery of packing materials;
Junk collection services;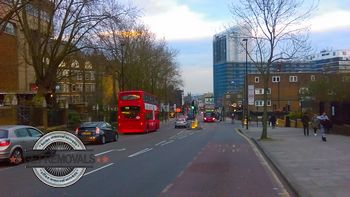 When using our professional removals Archway households and businesses can be sure to receive punctual and efficient service that will make the relocation swift and affordable. We welcome short notice removal requests in the N19 postal area.
Let our expert movers handle the removal and save yourself the hassle and stress of dealing with everything on your own. Instead you can be out exploring one of London's newer areas. Archway is not new in the sense that it was built last year, but until quite recently the area was considered and referred to as part of surrounding Highgate or Islington. During the eighteen hundreds when Archway was the site of a busy tollgate. Around the same time, Archway saw the construction and putting into operation of the first cable car line in Europe. There are a number of places of interest in the area, though some of them are quite odd such as the so called Suicide Bridge. The name is self-explanatory really. The Archway Tavern is a popular live music venue frequented by many patrons. Archway has been home to some notable residents, some of whom are poets and writers who mention and feature Archway and its places of interest in their works.