We are glad to be able to welcome you to our company's official website. We have been the leading contractor in the field of professional removal services on the territory of West Kensington for the past several years and we have become a quite well known name in the community. Homeowners know that they can trust us to take up their removal West Kensington projects and carry them out in accordance to the highest quality standards of the industry, and what is more important – up their utmost satisfaction and comfort.
The preferred removal team of West Kensington customers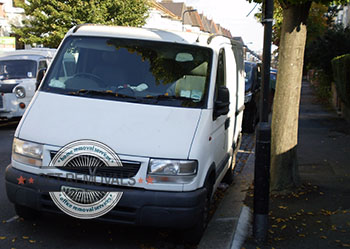 Actually, a large part of our moving business today comes from recommendations. If you have heard about us from a colleague, friend, or neighbor, we would not be surprised at all. In our opinion this is the best advertisement imaginable.
Call us today if you want your relocation to be carried out by:
A team of well trained, experienced and fully licensed technicians and drivers who are motivated to always exceed at what they have been hired to do.
The help of state of the art fleet of clean vans and trucks suitable for projects of any scale.
Specialized tools and equipment that make packing, heavy lifting, loading and transportation an easy and hassle-free job.
Over the past several years we have carried out a large number of removals in West Kensington residents needed help with. We have always exceeded at the tasks we have been hired to do and now we are certain it would not be much different with your project too.
Plan and organise your move seven days a week
Money is another thing that would not be a problem when you have us by your side. Actually, getting your relocation carried out by us is a quite cost-efficient endeavor. We work on highly competitive prices that are always estimated in accordance to the specs of the individual job. You can learn how much you will have to pay at the end of the moving day right now, by requesting a free no obligation quote from our 24/7 support. The price mentioned in the quote will be exactly the one you will be requested to pay – no additional charges and hidden taxes at the end. Call us for a quote and booking.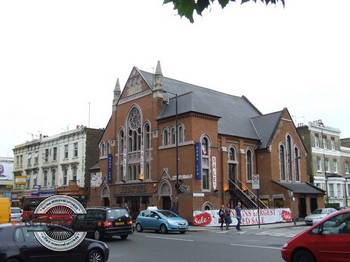 West Kensington which is located just on the outskirts of the western parts of Inner London is located in the W14 postcode area. It is one of the finest residential areas that London has to offer today. Late Victorian terraced houses represent most of the housing developments present in West Kensington today. Some of them are one-family houses, others are divided into flats. The district has a very favorable location – it is quite near some of the most affluent areas in London, but still it is not that expensive. There is a variety of shops and elite boutiques here, and the future development of West Kensington looks quite promising. Among the most notable names, related to the area are F1 champion James Hunt, Freddie Mercury and even Mahatma Gandhi, who lived here while studying law.