Moving places is a natural part of life, many people move their home or office in search of better living conditions or more business and profit. The reasons why people move are many and vary greatly, one thing all property removals have in common though, is that they require specialised assistance to be done properly. There are just too many things to consider and issues to account for, so some professional help will go a long way. If you don't want to pay top price for your removal, but you also want a quality service that is worth your time and money, then get in touch with Removals Surbiton – the local moving experts.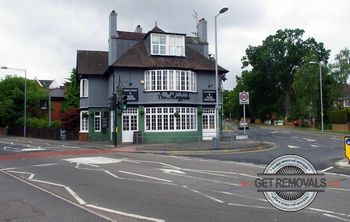 We are a professional moving company experienced in dealing with all types of residential and commercial property removals, regardless of their scale or complexity. We deal effectively with:
Different kinds of domestic removals;
All types of office removals;
Comprehensive business removals;
Specialised piano and furniture removals;
Waste collection including rubbish removals;
As expected, we offer a specialised packing service as part of every removal solution. Should customers wish to do their own packing, which is fine with us, we will be able to deliver a full kit of high quality packing materials at a very reasonable price.
Best team doing removals in Surbiton
Being the dedicated and knowledgeable professionals we are, we know that causing damage or losing items in our care is totally unacceptable, this is why we work with diligent and well-organised removal teams, made up of specially trained movers and experienced drivers, all of whom will work in perfect coordination in order to get everything done properly and timely.
We don't predict any hiccups during transit of your belongings from A to B, as we own and maintain a fleet of specially equipped removal vehicles, which are:
Of variable size, wheelbase and payload capacity;
Cleaned thoroughly after every removal and restocked with safety blankets;
Fitted with hoists and latching for heavy lifting;
Equipped with satellite navigation systems;
Removals Surbiton wants to keep our removals accessible, affordable and actively works toward making our removal services customer orientated, this is why we:
Provide free quotes, custom pricing and midweek discounts on all moving services;
Provide spot-on removal advice during all stages of the relocation;
Coordinate each stage of every removal through our dedicated call centre;
Maintain helpful twenty four seven customer support;
Have full liability insurance and licensing;
Have extra wide coverage on all pickups and deliveries;
Not having to go through the stress and hassle of organising your own removal means fewer things to worry about, and more free time to get to know the riverside suburb of Surbiton. The area has its own unique appearance and character. Surbiton can be described as a mixture of Art-Deco courts, grand townhouses dating back to the eighteen hundreds, semidetached twentieth century housing and more recent residential blocks. Surbiton came into existence after a major railway project was rerouted through another zone of the capital, which allowed for a separate train station – the Grade II listed Surbiton station. This also meant that residents of the area travelled directly to Waterloo, in the space of fifteen minutes, whereas other surrounding areas were situated on branch lines. Surbiton is well known for its many former resident artists and writers (not to mention the scores of other notable people), including writer Thomas Hardy, H.G. Wells, painter John Millais and many more.