When it comes to professional grade removal solutions that always come through with the goods, we don't mess around. With Removals Southgate you will receive affordable, straightforward removal services minus the usual fuss, hassle and timewasting common to many companies that tend over-service their customers. With us, you receive nothing short of reliable, efficient and punctual removals.
We will not charge customers silly money for our time and effort, as this would mean we are going nowhere fast. Instead we keep our prices within reasonable limits without compromise on quality or efficiency of our work. On the same note, we provide all customers with:
Free of charge, individually prepared service quotes;
Fair and flexible pricing that corresponds to the specs of the job;
No hidden fees or unmentioned additional charges;
Best movers you can book in Southgate
The company works with diligent and well organised removal teams, made up of specially trained movers and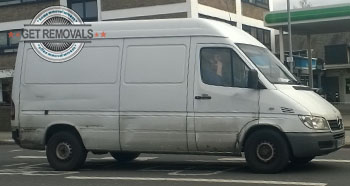 experienced drivers. This is the only certain way to ensure:
Safe handling of customers' belongings during all stages of the relocation;
No damage transportation of items to their next destination;
Timely delivery and completion of the project;
Furthermore, we coordinate each stage of every removal through our dedicated call centre and provide valuable technical advice to customers throughout the service.
We are a professional and experienced moving company doing removals in Southgate, and as such we know what is important to our customers, therefore we:
Maintain attentive round the clock customer support, during all days;
Maintain extra wide coverage on all pickups and deliveries;
Offer excellent midweek discounts on all moving services;
Have full liability insurance and licensing to operate nationwide;
In our opinion, transportation is one of the vital aspects of any well organised removal service. This is the main reason why we own and maintain a large fleet of specialised removal vehicles which:
Vary in size, wheelbase and payload capacity;
Get cleaned thoroughly after each job, and get restocked with safety blankets;
Are equipped with hoists and latching systems necessary for heavy lifting;
Are fitted with properly working satellite navigation systems;
The company has the necessary technical capacity, industry expertise and manpower to deal effectively with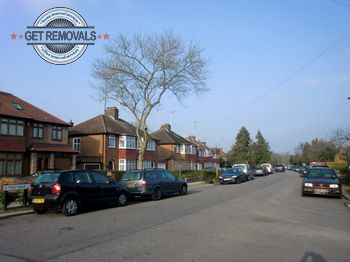 domestic removals and office removals, business removals, single item removals, piano and furniture removals, junk and rubbish removals, specialised packing services or delivery of packing materials to customers.
Since we are the expert movers in the N14 area, you don't have to supervise us, and you don't have to worry about anything as we will have everything wrapped up and ready to in a matter of hours. In the meantime, check out what's on around Southgate. Start your little tour by seeing one of the local landmarks – the circular Southgate Tube Station. Around you have access to plenty of shopping and services, as well as a number of good restaurants. If you cannot be bothered with the commotion and bustle of Southgate's commercial areas, by all means stretch your legs in the suburb's best green open space – Grovelands Park, featuring a beautiful boating lake, tucked between patches of dense woods.