There is no better way to get a domestic or an office removal in the district of East Sheen done than calling us for help.
We have been the leading contractor in the field of expert relocation services in East Sheen for as long as our company has been operating here. We have taken care to collect a large fleet of state of the art vans – Lutons and Transit – the necessary packing, heavy lifting and loading equipment and a responsible team of trained and experienced moving technicians. All that – in order to ensure that when you call us for help, we would be able to provide you top level moving services. There will be absolutely no hassle, no stress or strain for you, your family and/or employees during the transportation process of your property.
The removal team of choice for East Sheen customers
Call us today for help with any removals in East Sheen, or otherwise. We service both the commercial and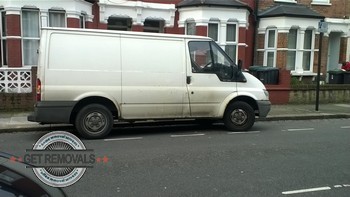 domestic sectors in the district. Our experts are licensed for the territory of the whole UK, and we offer a full insurance liability, so that you have comfort and peace of mind on the day the job is carried out.
We are:
Experienced and skilful.
Very responsible towards our job.
Offering you mid-week discounts and a variety of complementary services such as packing and unpacking, storage and rubbish removals.
Available for contact around the clock via our 24/7 customer support phone numbers and online, via e-mail.
When it comes to professional removals East Sheen is definitely not serviced by a company you can count on more than us. Get in touch today, and you are going to receive a full no obligation quote for your project (the whole price you will be required to pay, no hidden taxes and additional charges in end), all for free. We are looking forward to being at your service. Call us today.
The district of East Sheen is sometimes simply referred to as Sheen, and is located in Richmond upon Thames, quite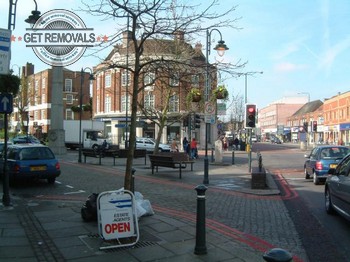 near the Inner London districts. In contrast to them however East Sheen is a very nice suburban town with no high buildings and access to quite a few open green spaces, such as the famous Richmond Park, which can be accessed through here. The inventor of the World Wide Web, Sir Tim Berners-Lee was born in raised in East Sheen, as actors Tom Hardy, Omid Djalili, Philip Glenister and Beth Goddard and broadcaster Sir Trevor McDonald, among many other people. You will find living and doing business here quite comfortable and nice. East Sheen has several big markets, as well as a number of sports and recreational facilities such as the tennis courts, children's playground and football field in the Palewell Commons Park. East Sheen Common is another major open green space, which is today property of the National Trust and one of the most beloved places by the local community here.