Moving places can be a tight balancing act, especially if one has limited time and funds to organise and complete the project. One such situation though would be easily resolved by using a specialised removal solution organised by Removals Earlsfield. We will keep things on schedule and within budget thus making your relocation the efficient and inexpensive exercise you need it to be.
We are a locally based, professional moving company experienced in dealing with all types of residential and commercial property relocations. We are quite proficient in both domestic removals and business removals. We also offer more specific moving services like piano and furniture removals, as well as specialised waste collection options like junk and rubbish removals at very reasonable prices.
Safely packing and transport in SW18
In all cases, we recommend using our packing service as to ensure extra protection of customer belongings during handling and transit. Should customers wish to do their own packing, we will supply the necessary packing materials.
Naturally, all work is carried out by teams of specially qualified movers who will go about their tasks with professional pace, precision and efficiency. Our removal teams are courteous, well organised and punctual – there will be no delays or risk of damage to items in our care.
Best removal vehicles utilised in the area of Earlsfield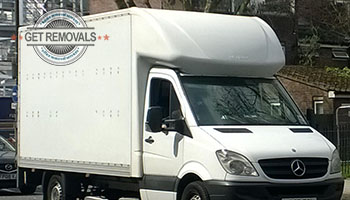 Transportation is one of the most important stages of the entire removal. This is why we work with experienced drivers who are behind the wheel of specially equipped cargo vehicles. Our vans are:
Of different size, wheelbase and payload capacity;
Cleaned after every job and restocked with safety blankets;
Fitted with satellite navigation systems;
Equipped for heavy lifting;
Cost wise, we pride ourselves on providing the most affordable and cost effective removal services in the entire SW18 area. Our private and business customers will receive:
Free of charge, no obligation quotes without any hidden fees;
Flexible, customised pricing unburdened by unmentioned additional charges;
Excellent midweek discounts on all removals;
Some additional information about the moving services provided by our Earlsfield removal team:
We are fully licensed and insured;
We maintain round the clock customer support, seven days a week;
We have wide coverage on both pickups and deliveries'
We coordinate all removals through our dedicated call centre;
We provide adequate removal advisory throughout the project;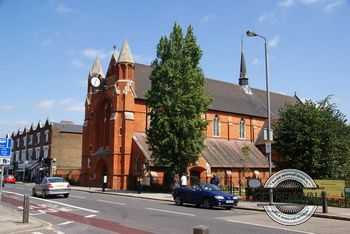 Book you property removal with us today and enjoy a hassle-free relocation that will leave you with money to spare. This also means you have more free time and energy to explore Earlsfield – one of the most typical London suburbs. An interesting fact is that areas which surround Earlsfield are quite well known as compared to Earlsfield itself, which makes the locale even more intriguing. Earlsfield's housing stock comprises of well-maintained, terraced Victorian housing. Although the area is mainly residential, shopping and services are aplenty. The local commercial zone is situated between Garratt Lane, Allfarthing Lane and Burntwood Lane. There many good shops, bars and restaurants for you to enjoy. On Garrett Lane, you can see the Tara Theatre. The venue and the performances that take place there are thanks to Tara Arts – a cross-cultural theatre company. One of the notable local residents was Louis De Bernieres – the author of Capitan Correlli's Mandolin.