If you need to relocate high value items, irreplaceable belongings or bulky objects that don't fit the boot of your car, then you have every reason and excuse to turn to Removals Coombe and take full advantage of our selection of professional grade removal services suitable for any purpose and occasion.
We are the experts of high value item removals, as well as all other types of residential and commercial property removals for that matter. When moving pricy belongings we will ensure safe handling and no-damage transportation, even if that means six straight hours of prep work. Being a professional moving company with sufficient industry experience, we know how to handle, shift, load, secure and transport high value belongings without any hiccups.
Fast removals A to B in Coombe, Kingston upon Thames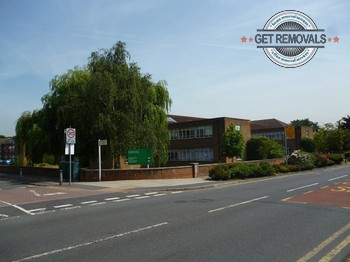 Of course, this would not be possible if it wasn't for our teams of specially trained movers and experienced drivers all of whom will work in perfect sync as to ensure a swift, efficient relocation of your belongings from A to B. More so, all stages of the removal will be coordinated through our call centre in order to avoid costly delays.
Removals Coombe offer customers a specialised packing service at very reasonable price. We recommend using the packing service in all instances, especially when shifting high value, fragile or irreplaceable items. If you wish to your own packing, just let us know and we will provide the necessary packing materials and leave you to it.
Affordable, cost effective moving services is one of our trademarks. We provide our private and business customers with free of charge, individually prepared quotes and flexible pricing that meets set budget requirements. In order to save customers even more money, we offer midweek discounts on all removals.
Best customer support – seven days a week
Furthermore, our customers have access to punctual and attentive round the clock customer support, seven days a week. We have full liability insurance and nationwide licensing. The company does deliveries to all towns and cities in the country. For collections we cover whole of London and surrounding areas.
Our technical capacity is second to none. We maintain a large number of specially equipped cargo vehicles which means we can haul pretty much any item to any destination countrywide. The company deals with all types of domestic removals and business removals, as well as piano and furniture removal and certain waste collection services like junk and rubbish removals.
If you are moving to Coombe (or moving away) it might want to know a few interesting facts about the area and its history. Coombe was first mentioned in the Doomsday Book of ten eighty six, making it one of the older areas to form modern London. The area shares borders with four London boroughs. The settlement originated and expanded on what was once Coombe House – a large manor house, now demolished. A famous highway man (robber) operated in Coombe for a period of time, we visited the local pub, but took shelter in the surrounding woods. Modern day Coombe is highlighted by the Coombe Golf Course and the Coombe Hill Estate – one of the most prestigious communities in the city, with house prices well in excess of million pounds.