Looking for a quick, easy and inexpensive way to relocate? If so, then we are just the moving company you need! With years of industry experience, and punctual work attitude we will make your relocation the hassle-free, affordable affair you need to be.
We deal with all types of residential and commercial removals in Belmont, including office removals, comprehensive business removals, domestic removals, piano and furniture removal etc. Additional service options we have on offer include specialised waste collection and professional packing services. In case customers wish to do their own packing, we will provide the necessary packing materials.
No-damage transportation and delivery
As we must avoid damage and misplacement of items in our care, all work is carried out by specially qualified movers and experienced drivers who will ensure the safe handling and damage-free transportation of your belongings from A to B.
Since we are looking to streamline our removal services and make everything swifter and more efficient, we coordinate all stages of the project with our call centre, we maintain a fleet of specially equipped cargo vehicles of different size and payload capacity.
Removal services for businesses and homeowners in Belmont, Harrow
Local business owners and inhabitants like working with us because they know that they can turn to us for help and adequate support at any time of the day due to the fact that we maintain a 24/7 customer centre. Our consultants are friendly and courteous professionals who will happily provide you details about our services and methods of work, and more importantly present to you your free and non-binding quote so that you can see that we are Belmont movers who work with cost effective prices which can easily accommodate any relocation budget.
When in need of good quality, well-priced removals Belmont customers can rely on us to do the job right without costing them silly money. Removals are booked for all days of the week, including public holidays. We have good short notice availability in the HA3 and HA7 postal areas.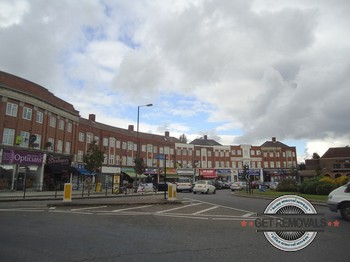 Our company is seated in the area of Belmont, HA3. It lies in the northwestern parts of the city and is one of the many districts which form the London Borough of Harrow. It is classified as a residential area and is linked to the other parts of the city via several bus routes.
The area was named after a mound believe it or not. The mound belonged to one James Brydges – Earl of Carnavorn and first Duke of Chandos. This title bearing persona constructed the mound in question sometime during the eighteenth century. The purpose of the mound was to provide his holiday house (built atop of the mound) with a splendid panoramic vista, and for a while it did just that. Currently, the mound or mount is occupied by the Stanmore Golf Course which also makes good use of the lovely view. Belmont in Harrow is described as a typical residential suburb. Shopping and commerce in the area happens along Belmont Circle – a circular parade containing most if not all shops, stores, services and eateries. Interestingly most of the shops along the parade are food orientated. There is also a club and a couple of bars, as well as a good Indian food restaurant.