The most skilled removal team available for hire in Bellingham, SE6
Right, the decision has been made to move your home or office to another area or city. Ok, so far so good, now where do you find proper removal services that give you the necessary coverage, affordability and reliability? Well, right here with us of course! We are the experts of professional property removals in Bellingham and will be more than capable to handle your relocation accordingly without the usual astronomical costs or margin for error.
We deal with everything from single item removals to full scale property relocations and all in between. We expertly handle domestic removals, office removals, comprehensive business removals, specialised piano and furniture removal and many more. We also offer customers additional yet important services like professional packing, or delivery of packing materials, as well as cost effective waste collection solutions such as rubbish and junk removal.
Since focus of our business model and service provision is on customers and their satisfaction, we take the time and effort to:
Provide private and business customers with free, individually prepared quotes and customised pricing that correspond to the specs of the job and meet set budget requirements.
We offer midweek discounts on all moving services;
We maintain nationwide coverage on all deliveries and do pickups throughout London and surrounding areas;
We have punctual, round the clock customer support

seven days a week

;
We coordinate all jobs through our call centre and avoid any delays or overlaps;
All work is carried out by specially qualified movers and experienced drivers;
Customers will receive adequate advice and assistance throughout the project;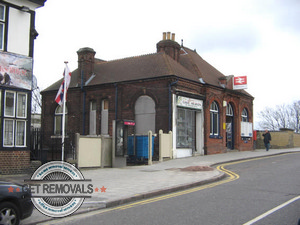 For extra peace of mind, we hold full liability insurance. We have the necessary licensing to operate countrywide. Our large fleet of transport vehicles is specially equipped for heavy lifting. All vans are clean and have satellite navigation systems. When talking top grade removals Bellingham households and businesses should make us their top choice. We are available for booking seven days a week, customers in the SE6 area are serviced with good short notice availability.
Know that we are a company that is always ready to tackle new and challenging removals in Bellingham. It is like this because we like our profession and feel satisfied with the fact that we are able to help people go through a stressful event. We are able to easily handle even the most challenging removals in Bellingham by maintaining our skills in top condition by going through vigorous training sessions. Be adviced that we are the only company in the area with a mandatory training policy and we believe that his speaks immensely about our dedication.
About our Bellingham removal office
Our company is based in the South London area of Bellingham, SE6. The area isn't the most exciting area of the English capital as it isn't the home of any notable buildings, landmarks or parks. However the area if often described as a quiet and pleasant residential area which is excellent for families with children.
If you are looking for something to do while we deal with the removal, consider a quick trip to the capital's central parts as the predominantly residential district of Bellingham is not the most exciting or cosmopolitan area of the city. Some facts about Bellingham itself – the area is bordered by two rail lines, running from Catford to London. The River Ravensbourne runs through the district, certain portions of the river are running through man made canals. The Prime Meridian also crosses Bellingham in the east. The meridian is also known as the zero meridian. Local shopping and commerce is focused along Randlesdown Rd which can be classified as a mini high street. The newest addition to all the amenities and services on Randlesdown Rd is the gym. Bellingham is well connected to the rest of London through rail and a number of bus lines. Geographically in southeast London, Bellingham is administratively part of the London Borough of Lewisham.